Kevin Harvick books ticket to NASCAR decider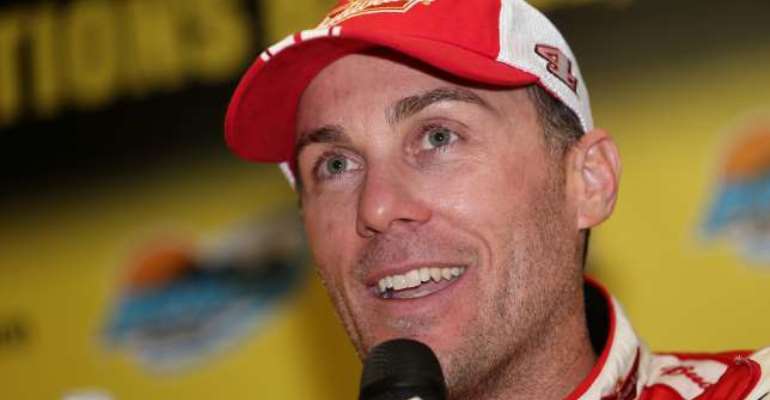 Harvick claimed the Quicken Loans Race for Heroes 500 for a third successive year, and fourth lifetime - but his first win at the race for Stewart-Haas Racing.
Of the eight drivers fighting for the final four spots available for the final round of the Chase for the Sprint Cup at Homestead on November 16, five - including Harvick - needed to win to stay alive.
And Harvick dominated, leading for 264 of 312 laps at the Phoenix International Raceway, to emphatically book his live ticket to the Ford EcoBoost 400.
"Wow. I guess that's what it feels like to hit a walk-off in extra innings there," Harvick said post-race.
Simply put, the highest finisher of the four remaining contenders at the Homestead-Miami Speedway will clinch the championship.
Joe Gibbs Racing's Hamlin, who finished fifth to earn his spot in the finale, led for 24 laps, while Team Penske's Logano, sixth, had the lead for 17 circuits.
Richard Childress Racing's Newman ended up in 11th spot.
Hendrick Motorsports' Jeff Gordon was edged out for the race win, and ultimately a live chance in the season finale, as he was one of the quintet needing victory.
Gordon finished second, ahead of Matt Kenseth (Joe Gibbs Racing) in third, and Brad Keselowski (Team Penske) in fourth - the trio all eliminated after failing to win.
Gordon and Keselowski were in the middle of an all-in brawl following the AAA Texas 500 in November, and the former still had more words for his rival - after the two title favourites coming into the Chase for the Sprint Cup were eliminated alongside one another.
"It's disappointing but we've got a lot to hold our heads up high about the way that we raced this race and this whole Chase," Gordon said.
"We raced hard and we raced as a team. I hope we taught somebody that you can race clean and still go out there and give it your best and that you don't have to wreck people in the Chase or to win the championship.
"I'm afraid if it was that ugly the last couple of weeks, it's going to get really ugly next week. This makes last week hurt that much more.
"We did everything we could at Martinsville and everything we could here, but second just wasn't enough."
Roush Fenway Racing's Carl Edwards was also a live chance to progress with a race win, but ultimately finished 15th.