GFA should call the bluff of Presidential Commission and not return FIFA money to government, says Kweku Baako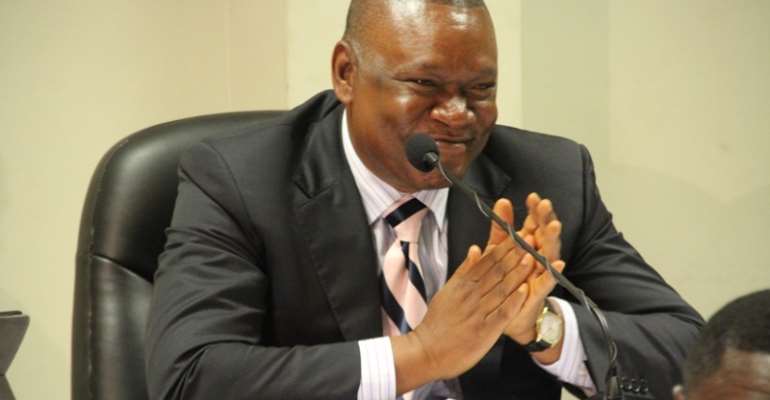 Leading Ghanaian journalist Abdul Malik Kweku Baako has urged the Ghana FA to refuse a directive from the Presidential Commission to return all of its earnings from the 2014 World Cup to government's chest.
The Presidential Commission of Inquiry has ordered the Sports Ministry to take possession of all the proceeds accrued by the Ghana FA from FIFA for its participation in the World Cup staged in Brazil to the state's coffers pending the conclusion of its work.
This order was made while the GFA was repaying a loan it received from government to pre-finance its World Cup activities on Thursday.
Consequently, a press briefing arranged to confirm the payment of the just over $4m loan to the Sports Ministry was called off even though the GFA indeed made the payment.
Many are sharply divided over whether the GFA should comply with the directive from the Presidential Commission or risk being cited for contempt.
But Managing Editor of the New Crusading Guide newspaper Kweku Baako says the GFA should 'call the bluff' of the commission since they own the moneys it has received from FIFA.
"The GFA should call the bluff of the commission. It is their money," he said during Joy FM's news analysis show News File on Saturday.
"The commission has no business with FIFA money. The government loan, yes, but not the remaining FIFA money.
"It belongs to the GFA."
The Ghana FA meanwhile are awaiting an official request from the Sports Ministry for the transfer of the remaining funds of the just over $7m received from FIFA before making its next move.
It will be recalled that a similar situation ensued four years ago where the Ghana FA was virtually bullied into surrendering it's over $11m earnings from the 2010 World Cup to the state.
This was in contrast to what happened in 2006 when Ghana first qualified for the finals where over 50 percent of the earnings was handed to the GFA to undertake various football development projects.