F1 race: Lewis Hamilton calls on McLaren to retain Jenson Button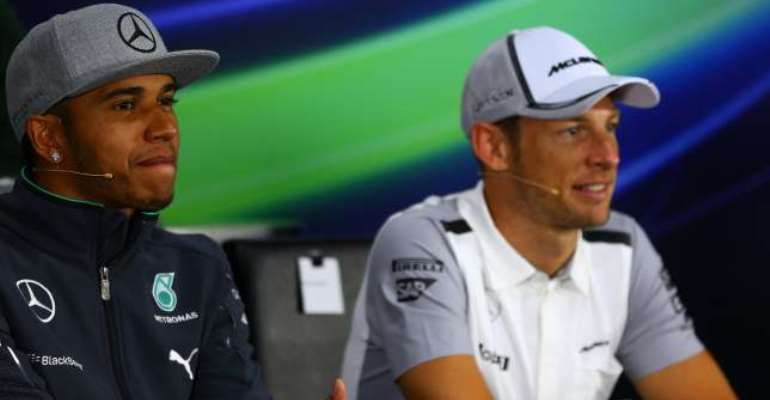 Button's position at the Formula One team has come under increased speculation in recent weeks, with another former McLaren driver, Fernando Alonso, linked with a return.
Hamilton cannot comprehend why McLaren would consider letting the 2009 world champion go, especially given he has outscored Kevin Magnussen by 41 points in 2014.
"Jenson is better than most of the drivers," said the current championship leader.
"He's a great driver. He's had an amazing career and he's still one of the strongest drivers here, so it doesn't correlate.
"If I had a team, I would want him in it. He's a great asset.
"He's smart and fast. He's also just a decent guy. He's still got plenty of time as a driver to keep racing and winning.
"He just needs to be given a better car. It's not that the team need a better driver. There are not many out there."
Button has been linked with a move to the World Endurance Championship, where Mark Webber currently races with Porsche, if he is not able to secure a drive within F1 for 2015.
"I'm excited about the challenges ahead," said the 34-year-old. "I have a lot of different ideas.
"Formula One and motor racing have been a massive part of my life and it's not going to stop. I just don't know where that's going to be right now.
"I never feel like I'm being pushed out of the sport because I'm definitely going to be in the sport in some form."