GFA Ex.Co member Wilfred Osei suspects CAF's conspiracy to disgrace Ghana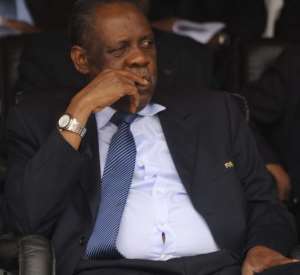 Ghana FA Executive Committee member Wilfred Osei believes there is a grand conspiracy by CAF to disgrace the nation through the disqualification of the Black Starlets for next year's African Cup.
CAF claim Ghana used an over-aged player during its qualifiers for next year's U17 Championships to be hosted by Niger and have this disqualified the team despite claiming an aggregate win over Cameroon to book its place.
The Ghana FA have mounted a staunch appeal to the decision by CAF insisting it used the right players for the competition.
Wilfred Osei, who is the vice chairman of the Black Starlets management committee now believes CAF is out hunting ghosts were there are indeed none just to appease its Cameroonian boss Issa Hayatou.
"The evidence on the ground make our case so strong that this decision by CAF is untenable," Osei told GFA TV.
"Scans done on the player in question plus the report of an independent radiologist told us clearly that the player in question is qualified to play.
"Then CAF, headed by a Cameroonian – remember we beat Cameroon over two legs to qualify – sent over a medical expert who is also a Cameroonian to come and do tests of which results we are yet to see.
"If the system turns out to be not credible, we will take the case to CAS for fair adjudication.
"I believe there is a conspiracy by CAF to disgrace Ghana and we will not let this happen."