Uganda cancel Sudan friendly ahead of Ghana AFCON qualifier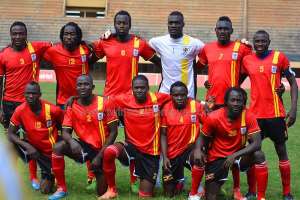 Uganda coach Micho Sredojevic will have to contend with just one international friendly ahead of the must-win 2015 Nations Cup qualifier against Ghana after the second one against Sudan was called off.
The Cranes will now face only Ethiopia on Sunday at Namboole, one of the two build-up games Fifa had earlier lined up.
The other one was against Sudan two days later, still at Namboole, but it has been called off after Fifa informed Uganda at the weekend they cannot have more than two matches during the world body's designated international break.
Uganda-Ethiopia on Sunday still stands since it happens outside the international break period. Uganda-Sudan on Tuesday would have been inside the Fifa international break yet games against Ghana on November 15 and Guinea on 19 already eat up the two-game quota.
Fufa publicist Amed Hussein confirmed to supersport.com that the match against Sudan had been called off.
"We received communication from Fifa and they explained to us why we cannot have the friendly against Sudan," he said, adding, "But the game against Ethiopia on Sunday will go ahead."
Uganda must beat Ghana at Namboole to maintain their slim chances of qualifying among the top two in Group E for next year's Nations Cup finals in Morocco.
Ghana top standings with eight points, followed by Togo on six.
Uganda and Guinea have four apiece with two games left to play.