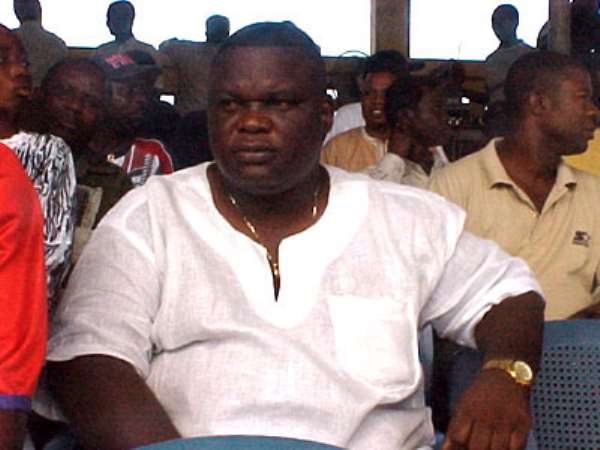 Accra, June 29, GNA - The Interim Management Committee (IMC) of Accra Hearts of Oak Sporting club has accused the Ghana League Clubs Association (GHALCA) for conspiring to pull them out of this year's President's Cup Championship.
In a statement signed by Mr Thomas Okine, Chairman of the IMC, some officials of GHALCA had earlier on approached the club to nominate an opponent for this years' Presidential cup in commemoration of Ghana's Republic Day anniversary celebration on Thursday, July 1st. According to Mr Okine, Hearts nominated Ashantigold, King Faisal or Liberty for the championship but were later informed by the officials of GHALCA that the organisers preferred a match between Hearts and Asante Kotoko.
The statement recounted that due to tangential issues that need to be resolved as regards to ceremonial matches between the two clubs, Kotoko rather pulled out and later turned around to play Olympics to commemorate the May 9th Tragedy match this year in Accra.
It stated that, "If our position was not favourable to GHALCA officials, we are equally discomforted with the attempt to compel us to defend the trophy against a particular club".
The club called on GHALCA and organisers of the event to tell the whole world how they conspired to pull the club out of the match and rather put the blame on Hearts.
The statement said the club is ever ready to participate in any event that seeks to celebrate the Nation's Independence and Republican status or any other event worthy of celebration.
He said the club is presently ready and have advised their coach to prepare for the President's Cup against either Ashantigold, King Faisal or liberty Professionals on Junly 1st. 29 June 04