Winning start: San Antonio Spurs edge Dallas Mavericks, Los Angeles Lakers thrashed on opening day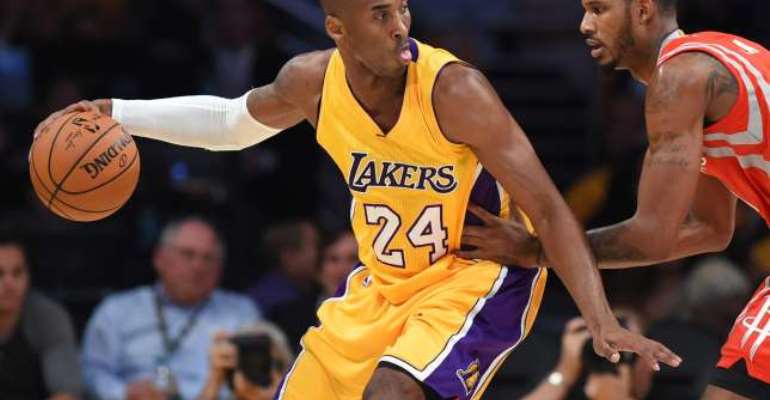 The Spurs edged the Dallas Mavericks 101-100 in San Antonio, with usual suspects Tony Parker, Manu Ginobili and Tim Duncan all playing their part.
Parker drained a three with little over a minute remaining, taking his tally to 23 points for the match - and it would be the last score of the game, as Mavericks' Chandler Parsons' three-point attempt with a second to play missed.
Parsons' miss capped a poor night for the forward, who sunk just two of 10 shots from the field to tally five points.
Tyson Chandler top-scored for the Mavs with 26 points, supported by Dirk Nowitzki (18) and Devin Harris (17).
Kobe Bryant's first NBA game in over 10 months ended in heavy defeat, as the Lakers were humbled 108-90 by the Houston Rockets at the Staples Center.
Bryant bagged 19 points in the loss, which saw the Rockets chalk up a 17-point margin by half-time via two 31-point quarters.
James Harden (32 points, six assists) led the way for the Rockets, while Dwight Howard (13 points, 11 rebounds) and Terrence Jones (16 points, 13 rebounds) picked up double-doubles.
Adding injury to insult for the losing Lakers, debutant Julius Randle suffered a broken tibia while trying to lay-up.
The New Orleans Pelicans opened their season in brilliant fashion, downing the Orlando Magic 101-84.
Anthony Davis (26 points, 17 rebounds), Omer Asik (14, 17) and Ryan J Anderson (22, nine) all had massive games for the Pelicans, while Tobias Harris (25 points) and Nikola Vucevic (15 points, 23 rebounds) tried hard for the Magic.