Learn From Other Countries Failures On GMO, Africa Warned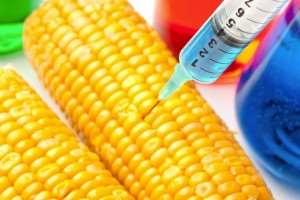 TURIN, ITALY: Even as debate rages over the use of genetically engineered food, Africa and the world in general have been warned against jumping blindly into production of GMO foods. Kenya has been grappling with the issue of legalising GMO foods; In June this year, Cabinet Secretary for Health James Macharia told the Parliamentary Committee on Agriculture, Livestock and Fisheries that there was pressure locally and internationally to have the ban lifted.
The Standard in June this year also quoted EU head of delegation to Kenya, Lodewjik Briet, saying that local farmers would find it difficult to export their products to Europe should the country adopt GMO technology.
Briet on a morning talk show on Citizen TV said, "We have made this crystal clear to South Africans and I am telling the same to Kenyan farmers that it will be almost impossible to export GMOs to Europe."
There is intense lobbying therefore at the Salone del Gusto and Terra Madre Conference in Turin, Italy where delegates from other countries shared tales of how their countries have been duped into engineered products.
Adelita San Vicente Tello from Mexico from Mexico narrated a classic example that should be a warning about how Mexico was pushed into GMO maize and the conflict of interest it has created. Mexico is one of the largest producers of corn but still lacks enough to eat influence by multinationals the, conference was told.
Referring to Mexico as the land of corn Tello said that persistent activism delivered the country from the grip of genetically engineered corn.
"Today I have the immense honor of being here to tell you about the dream that I and thousands of other Mexicans have managed to turn into a reality: stopping Monsanto in the homeland of corn. We men and women of the corn—the name given to the Mayans in their sacred book, the Popol Vuh—succeeded in banning the genetic engineering of our staple food, at least temporarily," said Tello to other delegates from all over the world.
Tello said the struggle against the introduction of transgenic corn spurned about 15 years. The suit has involved massive lawsuits against the government and other organisations that were pushing the GMO agenda.
Tello stated, "Following more than 15 years of struggle against the introduction of transgenic corn in Mexico, on July 5 last year, 53 people, including scientific experts, celebrities, artists, Slow Food activists and members of producer and consumer organisations, launched a class-action lawsuit against the Mexican secretaries of state for agriculture and the environment and against the companies Monsanto, Dow Agrosciences, Syngenta and Pioneer."
Tello said the activists chose a legal route because science had proved that in several cases genetically modified maize had contaminated native maize. This happened after permits were issued by the Mexican government to businesses who wanted to sow samples of experimental transgenic corn.
In September last year, the request was granted to halt any permit granted to businesses to sow transgenic maize. But the battle rages and Tello said there have been 80 appeals against the decision.
http://www.standardmedia.co.ke/health/article/2000139484/learn-from-other-countries-failures-on-gmo-africa-warned
--
For Life, the Environment, and Social Justice!
Social Media Outreach
Pan-Africanist International - a grammar of Pan-Africanism and its manners of articulation.
Website: http://www.panafricanistinternational.org/
Twitter: https://twitter.com/#!/PanAfricanists
Facebook: http://www.facebook.com/pages/Pan-Africanist-International/