International Lawyer, Peter Petrou, Appointed As Vice-President Of The American International Commercial Arbitration Court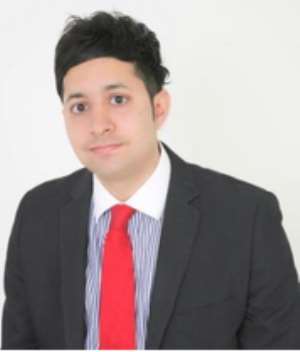 LIGHTNING RELEASES 10/23/14– Peter Petrou, has been appointed to the position of Vice-President of the American International Commercial Arbitration Court.
Peter Petrou graduated from Kings' College London University (UK) where he studied Law and obtained LLB (Hons). He then attended BBP Law School in London where he received a Distinction in his Legal Practice Course.
Peter commenced his legal career at a leading US Law Firm where he joined their Capital Markets department. Peter's main practice involved advising on a wide range of equity, equity-linked and debt capital markets transactions, including IPOs and Stock Market listings. He was involved in several multi-million and billion-dollar transactions for several blue chip clients.
Peter then moved to Trowers & Hamlins LLP, a law firm based in Central London, which is consistently ranked as one of the leading law firms in the Middle-East. During his time at Trowers and Hamlins LLP, Peter worked with clients in the US, Africa, Europe, India and the Middle-East.
Peter Petrou - Aspen Morris SolicitorsPeter Petrou – Vice President of the AICAC
Peter's tenacious and say no attitude has not only seen him become one of the youngest Managing Partners of a Law Firm in the UK (Aspen Morris Solicitors), however he was recently awarded the prestigious award from Property Investor Africa for "Outstanding Contribution to Real Estate in Africa 2014″ and also named to a list of "People to watch in 2015 – Who are influencing Africa's Real Estate Market". Peter has developed formidable high level contacts with large corporations and governments across several jurisdictions.
Peter is an Ambassador to the UK Cyprus Enterprise Council, an influential organisation that promotes bilateral trade between the UK and Cyprus and also sits as a Partner to the FEOD Group, a leading legal and business group based in the Ukraine.
Peter was also recently appointed to the Advisory Board of Property Investor Africa, a leading consultancy firm who assist investors and companies to enter the lucrative Real Estate market in Africa.
Peter noted "I am delighted to have been appointed to the position of Vice-President of the American International Commercial Arbitration Court. I believe it is important that companies focus more on arbitrating their disputes and not going down the costly litigation route. Arbitration is growing in all jurisdictions and it is important that it is promoted globally and disputes are resolved in a cost effective manner."