Mesmerized: Xavi's dribble on Derrick Boateng goes viral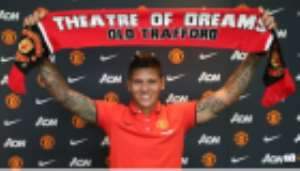 The worst nightmare of a footballer.
To be down by three goals to nil against a team including Lionel Messi and Neymar with just a little over ten minutes to play is a punishment enough.
Derek Boateng had it worse against Barcelona as he featured for his Eibar side in the Spanish La Liga.
Going for a tackle against Barcelona football maestro Xavi Hernandez, the Ghanaian midfielder was thought a football lesson. 'Footballitically' hypnotized, totally flawed.
The English Language might lack the requisite words to fully unravel Derek Boateng's experience. Just enjoy the video below and make your own understanding.