West Indies Cricket Board (WICB): West Indies officially withdraw from their tour of India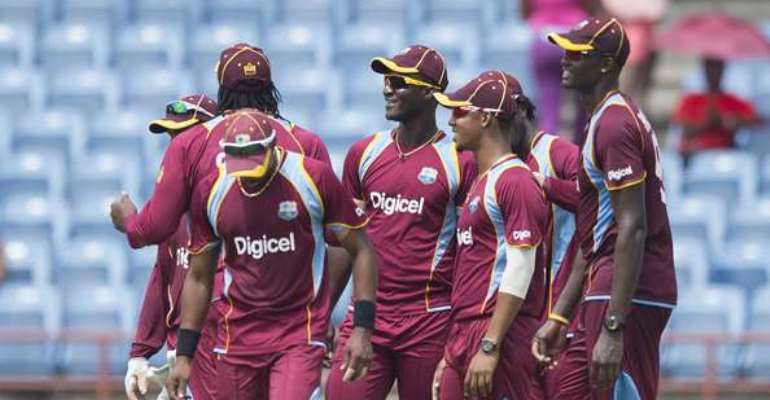 In a statement released on their website, the WICB confirmed their senior national team will not complete the five remaining matches of their tour of India (a one-day international, a Twenty20 international and three Tests).
It came after the Board of Control for Cricket in India (BCCI) had initially announced during Friday's fourth ODI that the West Indies would be withdrawing from the rest of their tour, the WICB denied that claim and the BCCI released a second statement with a timeline, insisting they were not misinformed.
After holding a board meeting by teleconference on Friday, the WICB explained they had been officially informed by West Indies captain Dwayne Bravo - via team management - that the players would not complete the tour.
"The players have taken a decision to withdraw their services for the remainder of the tour of India," a statement from the WICB board read.
"As a result of this action by the players the WICB was left with no option."
The WICB was extremely apologetic for the sequence of events.
"The WICB unreservedly apologises to West Indian fans and all cricket fans for this most regrettable situation and the premature end to the tour," the statement read.
"The WICB unreservedly apologises to the BCCI, their sponsors, broadcasters and other stakeholders for the premature end to the tour."
The tour has been in doubt since it began earlier this month with the Caribbean-based team unhappy with a decision made by the West Indies Players Association (WIPA) for proposing a new collective bargaining agreement.
The WIPA wants sponsorship payments to be used to develop elite cricket in the Caribbean rather than go into the players' pockets.
The WICB slammed Bravo for using "inflammatory language" in his communication with the governing body.
According to the statement, the BCCI rejected the WICB's proposal of providing a replacement team for the rest of the tour.
The WICB also revealed they will hold another board meeting on Tuesday to resolve the situation.