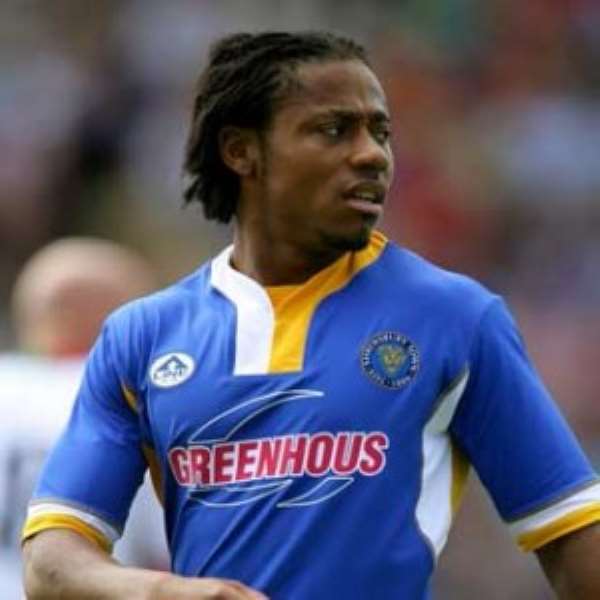 Carlisle United boss Keith Curle has challenged trialist Derek Asamoah to make the most of his chance with the Blues.
The Blues' manager believes the veteran Ghana striker still has plenty to offer.
Asamoah, 33, is training with the Cumbrians as he seeks a return to English football after a spell in South Korea.
Curle, who managed the frontman at Mansfield and Chester, said: "Derek can be anything on a Saturday. He makes things happen.
"Because of his pace and dynamism he can put the fear of God into defenders. They don't know where he's going to pop up next.
"If we can get him right, in the mindset of taking people on, he can go past them like they're stood still."
Curle had planned to include Asamoah among several other trialists in a friendly game yesterday but the Blues were unable to arrange a fixture.
He says there is no time limit on the four-cap striker's stint with Carlisle.
"Derek knows he needs a platform to showcase his abilities," the Blues boss added.
"He's been away, earned good money in South Korea, and now Derek needs to get a contract, a parent club, and be performing.
"He's still relatively young – 33 is nothing in football terms. Some people at that age can have another four, five or six years playing."
Curle ran the rule over two more new faces yesterday – a winger and a defender.
The United boss would not reveal their identities but said the latter had "good pedigree" and was once on Dutch side FC Twente's books.
The defender is understood to have since left Brunton Park but could return if United organise a trial game in the coming weeks.
Curle, meanwhile, claimed he could spring a surprise in United's back four at Plymouth this weekend.
He is without suspended left-back Danny Grainger after the Cumbrian received his fifth booking of the season in the victory over Stevenage.
Patrick Brough and fit-again Matty Robson are contenders for the role.
But Curle said: "There are the obvious choices – but you might be surprised at who's going to be playing left-back.
"When one door closes another opens."
The Blues boss, who said attempt to extend Hayden White's loan from Bolton are continuing, says he plans to discuss Robson's best role.
The ex-Hartlepool man, who returned from a two-month knee injury against Stevenage, has featured at left-back and left wing under former managers Greg Abbott and Graham Kavanagh.
Curle said: "I've not seen enough of Matty yet.
"I know he can play a number of positions but I don't want a jack of all and master of none.
"I will find out, not only through what I think, but through discussions with Matty on what his chosen position is.
"It's always important where a player sees himself playing, and also what he thinks he is going to deliver to the team on a positive note."