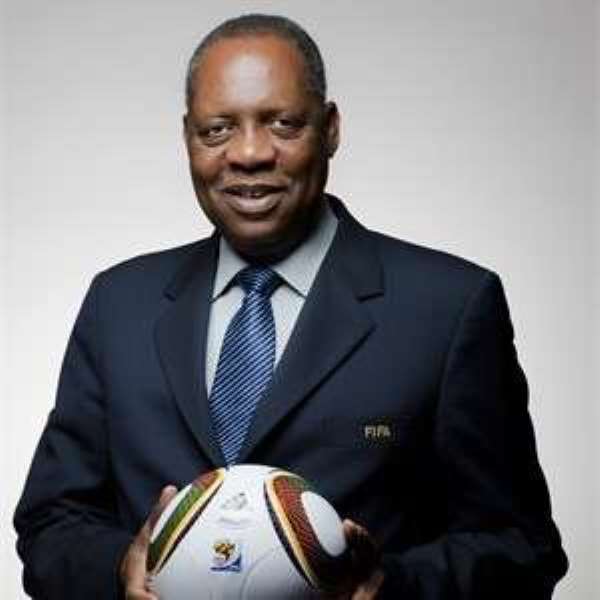 Ghana is considering hosting the AFCON in 2015 after a request from the Confederation of African football .
The minister of youth and Sports,Hon.Mahama Ayariga has confirmed to AllSports.com.gh that with Morocco's reluctance to go forward with it's plan to host the tournament scheduled for January over the current scare over Ebola,CAF has appealed to the government of Ghana to step in as an alternate host.
"We have received the letter from the Ghana Football Association and we have discussed our options.Our biggest problem will come from the health implications and we are also going to speak to the health ministry about this" he said.
Allsports.com.gh also understands that the Ghana Football Association is favourable to the offer and is already in consultation with government to discuss the viability of hosting the 16 team tournament with barely four months left to it's start. A primary budget discussion has already being held between the Ghana Football Association and the Sports Ministry with an initial estimate of around $12million.
"Ghana needs to be a bit more adventurous towards such opportunities and not place too much thought on the cost implications."
The government of Ghana will face significant challenges if it does agree to undertake the hosting of the tournament with  all four national stadiums needing serious repair works as well as the non-availability of training fields.
It's biggest challenge will however come from convincing it's citizens of the prudence of such a decision in the face of the overwhelming fear that has engulfed the entire world over the disease and the unique position of Ghana in the geography of the sub region with at least three of it's neighbours,Liberia,Sierra Leone and Guinea the worst hit of the Ebola countries.
South Africa has also been approached by CAF but having hosted the last AFCON in 2013 as well as a World Cup in 2010,the government of South Africa is not too keen to bring back a major football tournament.
Ghana has already put in a bid to host the AFCON in 2017 after the withdrawal of Libya over the current political instabilty and this offer could impact on that bid .