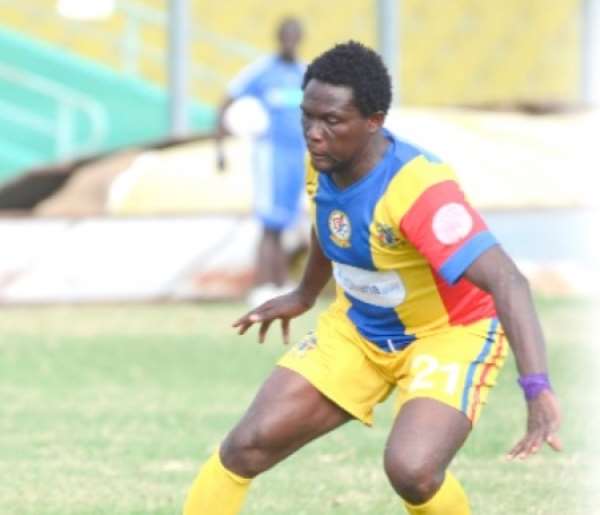 Striker Gilbert Fiamenyo is determined to give Hearts fans reasons to cheer following a less than spectacular start to life at the club this season while revealing his physique is not a source of worry to him.
The 24-year-old arrived in Accra three years ago from Heart of Lions but has struggled to find his scoring form, largely due to persistent injuries.
Critics have been quick to point out his struggles with his overweight side cited as one of the chief reasons.
He was expected to lead the side's attack but has so far failed to impress during the pre-season.
But he has promised to repay the confidence of the supporters by turning out in style if the season commences.
"I know the fans expect a lot from me but they should have patient," he said
"I am determined to make my mark and bang in the goals for the side. It is my primary duty to score for the team.
"I will not relent in my effort to ensure I succeed at the club and make the fans happy.
"Why will people say I'm not performing because I'm overweight? I don't agree with them at all. In football, you might sometimes dip and that is acceptable.
"It's about time people start to accept and encourage we the players. Give us motivation when we go down but not to insult and make such comments."
The under-fire striker has received the backing of his coach Herbert Addo.