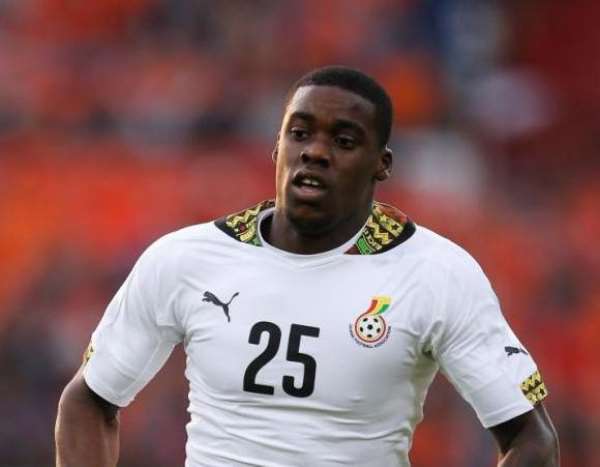 Leicester City winger Jeffrey Schlupp says he's full of confidence going into Ghana's crucial clashes over the international break.
A product of City's Academy, Schlupp will represent the Black Stars in Group E of the African Cup of Nations when his country will play a double-header against Guinea, with the first on Saturday.
The German-born Ghanaian admitted he will go in to the game on a high after netting his first ever Barclays Premier League goal in the Foxes' 2-2 draw with Burnley last Saturday.
Speaking exclusively to Foxes Player, he said: "It means a lot to play for your country of course.
"To go there having scored [against Burnley] will give me a lot of confidence.
"Hopefully I can take that into the team and help them qualify for the African Cup of Nations.
"I'm not sure [what role I'll play]. The last time I played the first out of the two games.
"But I don't know this time. We've got the assistant manager taking the game this week so I'll have to see when I get there.
"It'll be a good start to the campaign if we get these two wins as well."
Honoured by another call-up, Schlupp said his family and the whole of Ghana have been extremely supportive when representing a team lead by former Sunderland front man Asamoah Gyan.
"All the fans and everyone from Ghana have been very welcoming," he said. "It's extra-special when you've got family that come from there and I've still got family out there.
"It means a lot to me and hopefully I can keep getting more call-ups and do well in the competition.
"They're all proud of me. Some have come to the games and some haven't managed to – it's not a small country, but they're buzzing."