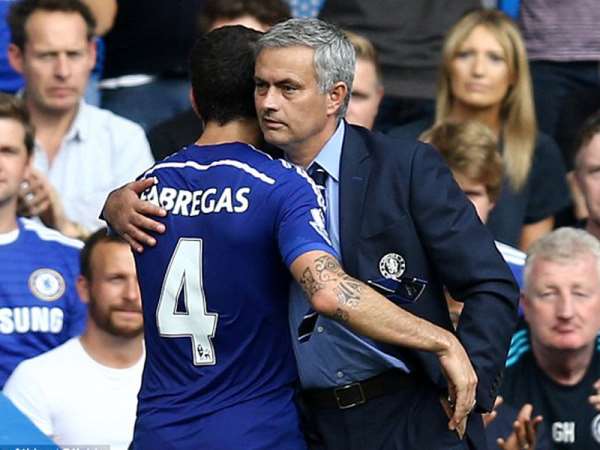 fabregas_mourinho
Chelsea midfielder Cesc Fabregas has hailed the ability of manager Jose Mourinho to read games and quickly make the changes his side needs.
Fabregas' move to Chelsea last summer from Barcelona, where he teamed up with his former Real Madrid 'enemy' Mourinho, is still being digested by many in Spain.
Fabregas has been in fine form since his arrival in west London, notcing up seven assists in the Premier League as Chelsea enjoy a flying start to their league campaign. The former champions are five points clear after six wins from their last seven games.
Asked about the switch to Stamford Bridge, Fabregas told Radio Marca that such moves often happen in football, and that he had already been very impressed with the way Mourinho could pinpoint and fix problems which arose during games.
"That is football, and in the end I wanted what was best for me," Fabregas said. "Mourinho reads the games very well, above all during half-time. Everything we are doing badly, he nails."
Fabregas, 27, rejected a reporter's suggestion that his time under Pep Guardiola at Barcelona had been an anticlimax, denying that he felt "tricked or disappointed" at not being given enough opportunities after he had returned to the Camp Nou from Arsenal in 2011.
"I will leave it at those were three very good years for me," he said. "Happy, nothing else. I had expectations which ended up as something else. Life is reality. I do not feel tricked or disappointed by Guardiola. I do not expect anything from anyone in football."