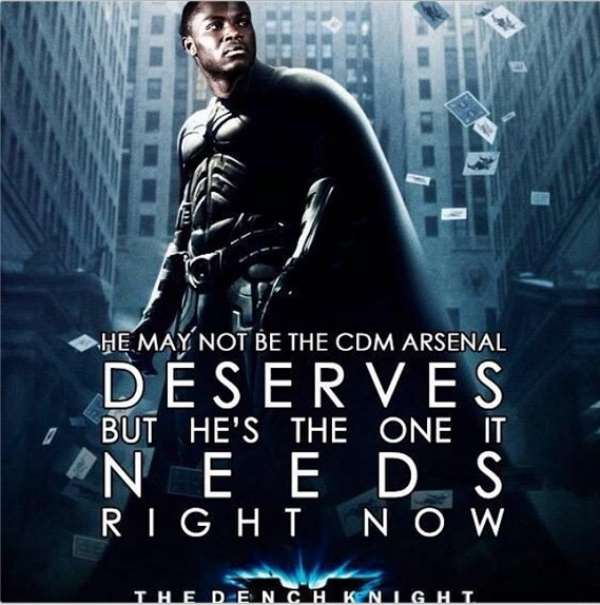 Ghana midfielder Emmanuel Frimpong has made a hilarious move towards wooing his former club Arsenal into offering him a return.
The 22-year-old currently plays for Russian side UFA having bounced off several clubs since leaving the Gunners.
Frimpong failed to win a place in the Arsenal first team despite coming through the academy ranks.
He either got injured or was considered just not good enough to land a permanent place under Arsene Wenger.
Now at UFA, the Ghana international remains a keen follower of Arsenal and is in tune with recent developments at the club.
The ex Fulham loanee has hilariously called on his former club to re-sign him for as little as 2000 pounds in response to the injury to playmaker Mesut Ozil.
Frimpong tagged a picture posted on his Instagram page in a Batman-like suit as: "Yes  @arsenal  I won't cost more than 2,000 pounds Comeon Put in a cheeky Bid for me ???????????? #thursdaybanter #Goodeveiningeveryone #Loveyall."
Frimpong spent three years as a first team player at Arsenal having been promoted from the club's academy in 2011.
He however failed to live up to his high billing – eventually leading to his substantive release in 2014 after being shipped off on loans for successive spells.