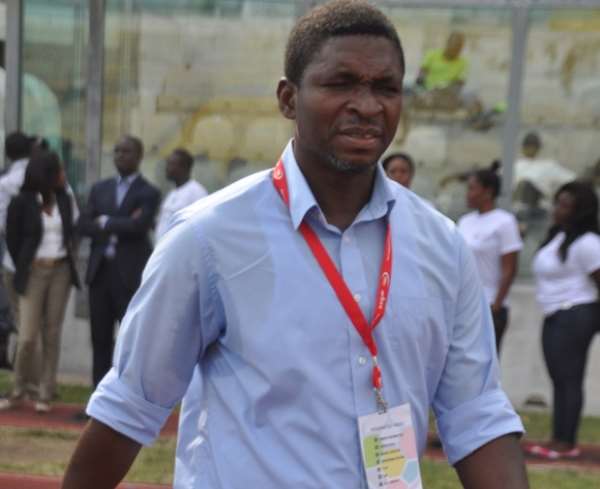 Ghana FA technical director Franci Oti Akenteng says he will recommend the retention of Maxwell Konadu as the substantive coach of the Black Stars once he excels in his interim role.
The ex Ghana striker has been handed interim charge of the team following the sacking of Kwesi Appiah.
Konadu served as an assistant under Appiah and is now tasked to take charge of the team for this months' 2015 AFCON qualifiers against Guinea.
GFA Technical Director says the two games against the Syli National will serve as an audition for Maxwell Konadu to make a case of his competence for the job even though he didn't apply for it.
Akenteng says he will not hesitate in recommending the substantive appointment of Konadu if he proves himself worthy of the post with the two crucial games ahead.
"If he does well in his interim role with the team, we will advice the FA along the lines that he be retained," he told Happy FM.
"We all want the best for the nation and if he will be able to take us to the Promised Land then we have to offer him full support."
Konadu is widely considered the most suitable candidate for the job if a local indigenous coach is to be considered.
He led Asante Kotoko to an impressive campaign to win the Ghana Premier League in 2012 before leaving to be assistant under Kwesi Appiah.
He was also the assistant coach in Ghana's successful gold-winning campaign at the 2011 All Africa Games in Maputo, Mozambique.