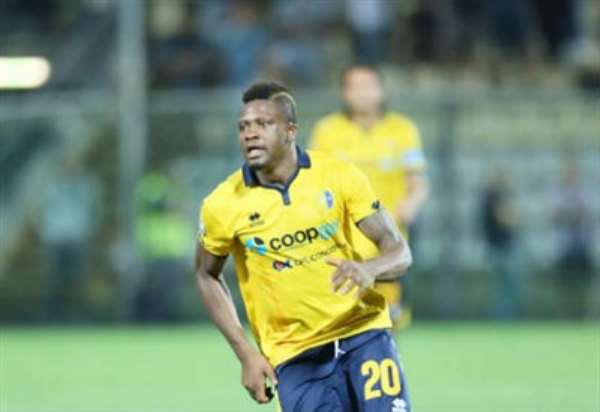 Ghanaian youth midfielder Amidu Salifu scored the equaliser for Modena who held Bari to a 1-1 draw in the Italian Serie B on Saturday afternoon.
The 22-year-old scored in the 25th minute, three minutes after Bari had taken the lead, but had to be replaced in the 27th minute due to injury.
It was Amidu's first ever league goal since he started playing professional football since appearing for Fiorentina in the Serie A at a tender age of 17 five seasons ago.
Amidu injury will be further assessed by Modena doctors on Monday morning to know exactly how long he will spend on the sidelines.
While he started the game and was forced off with injury, his Ghanaian compatriot Maxwell Acosty could not make the Modena squad for the game.