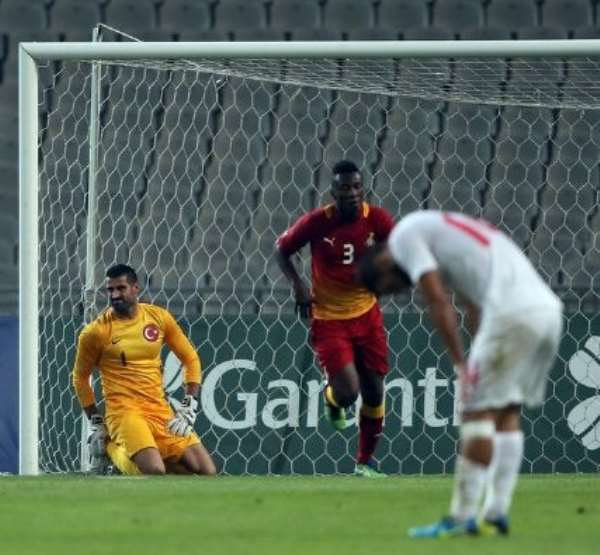 Kwesi Nyantakyi has cleared a misconception that the Ghana FA receives double payments from sponsors and match agents for friendly matches organized for the Black Stars.
This impression was created when the Chief Executive Officer of GNPC – the headline sponsors of the Black Stars – Alex Mould appeared before the Presidential Commission gathering facts about Ghana's poor showing at the 2014 World Cup.
Mould said he was surprised the Ghana FA was receiving payments for friendly matches his outfit had already paid for.
But GFA boss Kwesi Nyantakyi in Day Two of his appearance before the Commission dismissed any assertion of double payments for friendly matches as he revealed some of the matches are not paid for by match agents.
"95 or 99 percent of the games are organized by agents. On a few occasions, federations will contact other federations directly to organize a match," Nyantakyi told the Commission.
"Some of these matches, the agents pay, others they don't.
"Ghana vrs Cape Verde for instance was not paid for, Ghana vrs Turkey and Ghana vrs Japan.
"The cost of organizing friendly games is in far excess of what you get but the friendly games are important because it offers the coach an opportunity to assess his players."