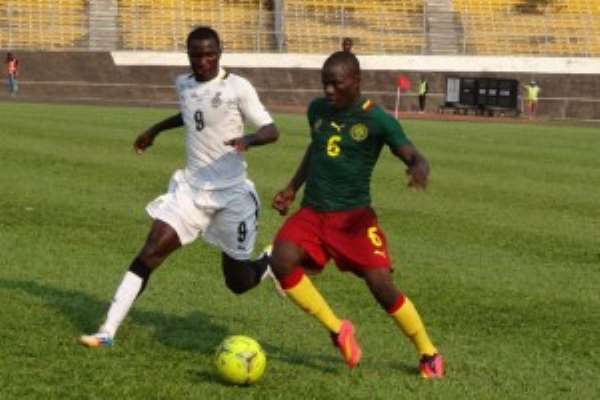 Ghana's Under-17 national football team the Black Starlets is expected to play their Cameroonian counterparts in a crucial 2015 African Under-17 Championship qualifier slated for Accra Sports Stadium on Sunday.
The Starlets put up an impressive performance in Yaoundé a fortnight ago to beat the Cameroonians 2-1, making the return leg a mere formality.
However, the Cameroonian officials launched protest against the background that three of the Ghanaian players were over-age.
But the Ghanaian officials dispelled the allegations and claimed that the three players went through the MRI process therefore they could not be over-age.
The Cameroonians arrived in Accra on Wednesday for the crucial second leg encounter and the game is expected to kick off at 3:00 pm on Sunday.
The winners will qualify for the finals alongside hosts, Niger for the tournament slated for 15 February to 1 March 2015.