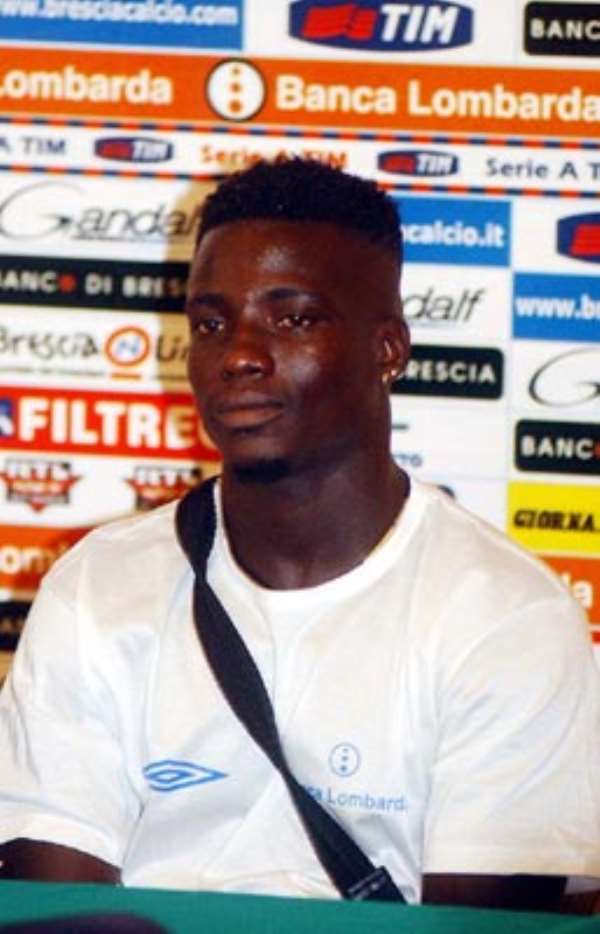 OF DISCIPLINE, SUCCESS AND THE STARS –
Black Stars coach, Jeronimo Mariano Barreto may have received a lot of the blame for the Stars 0-1 loss to Burkina Faso and rightly so, but while we expect the Portuguese to make amends against South Africa after all the hullabaloo over the Ouagadougou loss we have to wonder if it is only the coach who should take blame should something go wrong this weekend.
Coach Barreto invited the Stars to camp at the Crystal Rose Hotel in Kumasi last Thursday and interestingly as at Friday morning some senior players including Skipper Stephen Appiah were in Accra.
In fact the skipper was sighted at the training grounds of Accra Hearts of Oak on Friday morning at a time he was expected to be setting an example for his colleagues to emulate.
News coming in from Kumasi does not indicate an atmosphere of seriousness in camp on the part of players, especially the foreign contingent who we learn have been traipsing the metropolis of Kumasi with their latest automobiles ahead of Sunday's do or die encounter against the Bafana Bafana.
These developments are very worrying and while Coach Barreto takes full responsibility for the discipline of his players, we wonder whether the members of the Black Stars management board are performing their roles effectively.
Handling foreign-based players everywhere in Africa is a difficult job and it takes a concerted effort by management teams of the national sides to ensure that the right atmosphere, conditions and discipline exist in camp.
It is saddening to note that after the FA issues statements to invite players, several of them never get the odd phone call just to check if they are prime for the task.
Isaac Boakye for instance says he never received a call from members of the Stars team and only heard of his invitation on radio and in the newspapers.
That means if the story had not broken that he was unfit his absence from the national side may never have been understood.
While pampering of foreign-based players is not what we clamour for, we believe that sometimes we need to manage the huge egos of these players because they are what we have as national assets and like most footballers require some 'attention' in order to perform.
Stories of showmanship in Kumasi and possible conflicts between senior players are serious matters that should not be swept under the carpet by the management team.
When the Stars succeed the management team would take part of the credit that is why they need to identify the problems in camp and work out strategies to resolve them in conjunction with the head coach.
Victory against South Africa is crucial if we are to make any headway in our quest to reach the 2006 World Cup and those tasked with the job of ensuring that should be seen to be playing their roles.