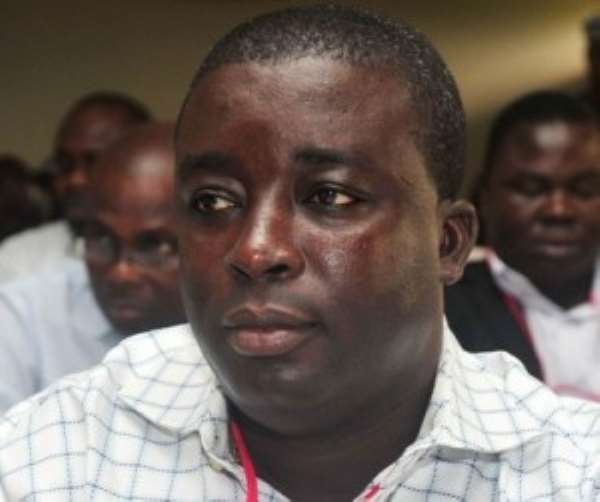 Ex-Heart of Lions chief Desmond Frimpong-Manso is expected to return to active football management after a four-month hiatus.
The effervescent football administrator came to Ghana recently to lay his deceased father to rest.
The late Kwesi Frimpong-Manso, 67, was buried in Kumasi few weeks ago, to pave way for Desmond to launch a return to football management.
Frimpong-Manso, nicknamed 'Kokroach' has set his eyes on returning to mainstream management after spending some quality time with his lovely family in Holland.
He has also expressed profound gratitude to the Ghana FA and loved ones for their show of love and sympathy during the passing of his father.
"I came back home to attend my father's funeral and I am grateful to the FA and everybody who supported me in these difficult times," he said
"I'm extremely grateful. It has not been easy for the family, but we're very strong. From the FA president to the last football person in Ghana, I am extremely grateful.
"As a man, I have to put that behind me and concentrate on the future. I have not backed down on returning to football management.
"I am back and ready to start full operations. Everybody knows what I did during my time at Heart of Lions and my involvement with other clubs.
"It's time for strategic planning to see how things pants out in the coming days.
The highly-respected football guru is a management member of Ghana's Local Black Stars.