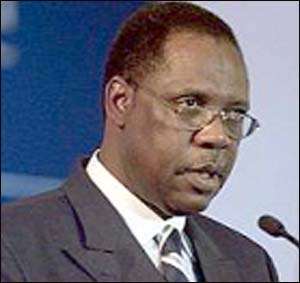 Dear Mr Hayatou,
Never have I found it so difficult to write a simple letter.
After watching the world cup Brazil 2014 and the abysmal display by our African teams, I have been trying for weeks to put myself in your beautiful shoes and smile the way you do while handing over medals to Sepp Blatter to hand over to winners. I have not been successful.
In my disappointment, I wonder whether you ask yourself some questions like;
Have I been a successful CAF President? Is this what I envisioned for our football leagues when I took office as President of CAF? Have I come close to presenting the world with an African World cup holder? Do I deserve another chance? If I step down as President, will Africa want me back?
Humbly Sir, the answer to those questions is NO.
You have been CAF president for 26 years. That means when you became president, Neymar, James Rodriquez and Dede Ayew were all not born. Messi was still sucking his mother's breast and Christiano Ronaldo was only three. For all your years Sir, the only achievement you have to show is that you increased the number of African countries participating in the world cup from 2 to 5, The number of countries playing the Cup of Nations finals expanded from 8 to 16 teams and we hosted a world cup in Africa.
But before you start celebrating, allow me to ask you a simple question. what good has the numbers done for us ? Absolutely nothing! It has not made us proud both in Africa and the World stage.
Monsieur Hayatou, In 2002, you ran for president of FIFA and lost to current president Sepp Blatter. Why did you do that in the first place? Respectfully Sar, I think that should be your first and last time attempting such a stunt or you might end up destroying the little trust we have in FIFA.
As fans, we deserve better. President Issa Hayatou, its either you step down or you deliver and make it fast because we have got to a point where we want our support to be rewarded. We want a CAF President who would present the World cup trophy to an African team. We want our domestic leagues to improve their performance not the number of participating teams.We want to go to stadiums and watch Accra Hearts of Oak vrs Zamalek
We want an African champions league that can take on the European Champions league and we can't wait to see foreign players coming to Africa to play in our leagues because of the high quality of our football, We are tired of being tagged as physical, we are tired of the fights on the pitch, we are tired of our poor display on international stages, and being in the sporting news for the wrong reasons. We are absolutely FED-UP.
We want to support our local teams the way we support the foreign teams.
Before I end Sir, remember that because we lack basic infrastructure and adequate coaching expertise, millions of children across the continent are denied the chance to fulfill their dreams of becoming great coaches and world class players . All we are asking for is that you reduce the corruption and increase our fan base, let our local players feed themselves and families with ease, create job opportunities for others through soccer.
Mr Hayouto, please act now!

Sincerely,
All frustrated fans
The Author
Senam Bansah is a football analyst who writes for Newaccra.com. For more soccer, visit Newaccra.com