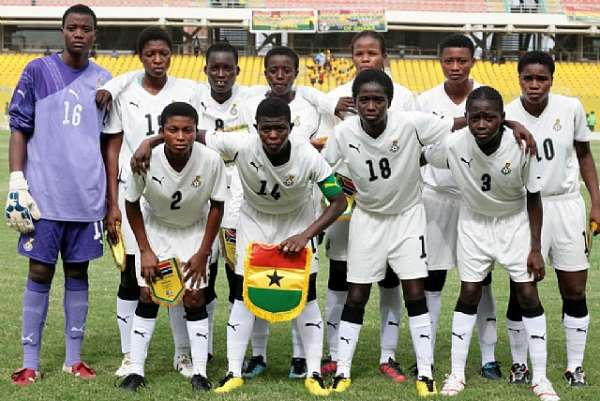 Assistant coach of the Ghana U20 women's team Edna Yeke has charged her side to develop a strong mentality in order to overcome Canada in their opening game at the FIFA World Cup on Tuesday.
The Black Princesses will be opening their campaign at this year's World Cup against the tournament hosts.
The team have been in Canada for over two weeks to intensify their preparations ahead of the commencement of the tournament.
Ghana has never made it out of the group stage at the World Cup but there is a strong believe breakthrough could be on the cards.
They therefore need to start well by securing a win over the hosts who will have a flurry of their fans chanting for them at the stadium when the game kicks off this midnight.
Assistant coach Edna Yeke is bracing herself for a tough game against the hosts but wants her girls to develop a strong psyche ahead of this morning's clash.
"We want our girls to develop a strong psyche to be able to stand the Canadians," she told Hot FM.
"They will have the fans supporting them since they are playing at home.
"We therefore need to be strong mentality and play our game."