RLIF confirm the automatic Rugby League World Cup qualifiers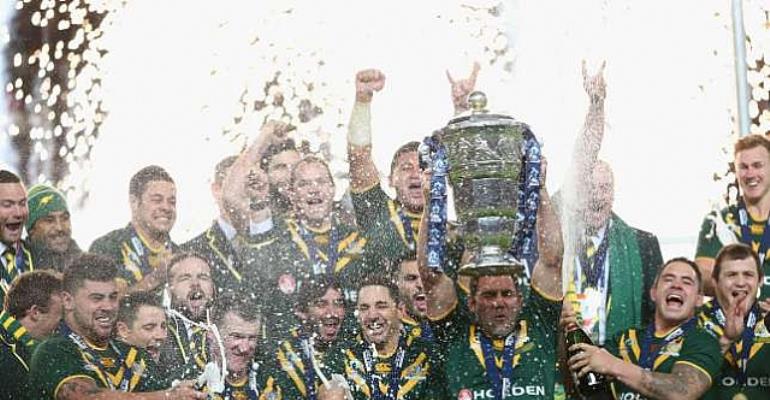 The five nations join hosts Australia and New Zealand in being awarded spots at the 17th staging of the competition, the Rugby League International Federation (RLIF) confirmed on Sunday.
All seven countries were quarter-finalists at the World Cup in 2013 and will occupy half of the spots in the tournament.
The United States are the only last-eight side from last year who will have to go through qualifying as they are not full members of the RLIF.
The remaining seven places in the tournament will consist of three European nations, two from the Asia Pacific region, one from the Americas and a sole representative from Middle-East Africa.
Qualification programmes are due to be confirmed by October, with RLIF chairman Nigel Wood claiming the early decision would improve the process of reaching the competition proper.
"The 2017 World Cup looks set to be the most geographically diverse in our history," he told the RLIF website.
"The excitement, on the back of the playing success of the 2013 tournament when the group stages, especially, gave us some wonderful contests and new names and stars to support, is already evident.
"There is a clamour by existing and aspiring nations to be included and the process is now clear, equitable and gives the RLIF and those competing ample time to build the qualification games into memorable and meaningful events."
Australia prevailed at the 2013 World Cup in England, hammering New Zealand in the final after edging past the hosts in the semis.