Paper Transfer Talk: Opare welcomes friendly competition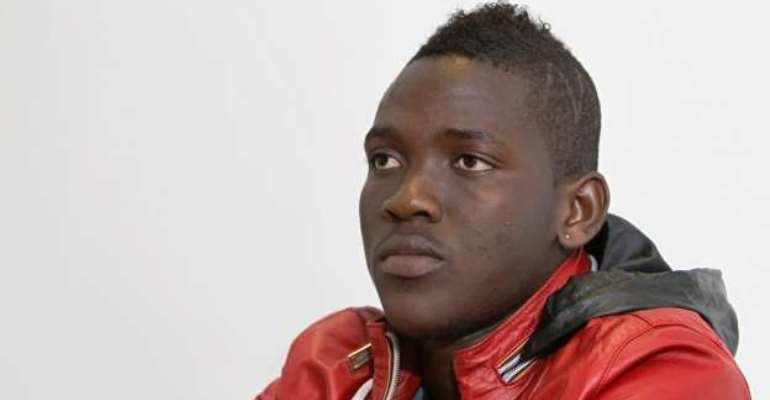 Latest football transfer new and gossip | AllSports.com.gh
July 17
Ghanaian Players
Daniel Opare has welcomed the friendly competition in the FC Porto team after the player completed his move to the Portuguese side. The player told FC Porto official club website:
'Danilo is an excellent player and we will have a friendly competition which is great for the team.
'If he and I can play well in the same position, that can only be good because all of us will get better'
Arsenal
Arsenal are expected to confirm the signing of France defender Mathieu Debuchy, 28, from Newcastle on Thursday in a £10m deal according to the London Evening Standard.
Barcelona
Barcelona player Bojan Krkic has been given until Friday to decide whether he wants to sign for Stoke or Deportivo according to The Sun.
Tottenham chairman Daniel Levy has told Jan Vertonghen he will not be sold to Barcelona this summer, the Daily Mirror reports.
Chelsea
Jose Mourinho is trying to persuade World Cup winner Sami Khedira to join Chelsea instead of Arsenal. Chelsea had a boost in the race to sign Khedira after the agent of the player, Jorg Neubauer said no deal had been struck with Arsenal.
Khedira's agent said:
'We are not in talks with Arsenal. I don't think a fee can have been agreed, otherwise I would have been told.
'We are talking to Real Madrid about his contract, but nothing is close to being decided. Sami has just returned from the World Cup and has gone on holiday.'
Liverpool
Sunderland have held further talks with Liverpool over Fabio Borini. Liverpool want £12m for the player but Sunderland have offered £8m plus £2m in add-ons according to the Daily Mail.
Manchester City            
Alvaro Negredo has revealed his happiness with Manchester City but the club are willing to sell the Spain international at the right price according to the Dialy Express.
Manchester United
The Daily Mirror reports Louis Van Gaal is set for a major clear-out at Old Trafford before he brings in four new players. Up to ten players face the axe including Wilfried Zaha, Mariouane Fellaini, Tom Cleverley and Ashley Young.
Some Manchester United players players won't even get the opportunity to prove themselves on the pre-season tour of America and will be asked to leave the club within the next 48 hours, adds the Daily Star.
Manchester United target and Juventus midfielder Arturo Vidal is not for sale according to chief executive Giuseppe Marotta. The player has been linked with the Manchester club since his involvement in the FIFA World Cup tournament.
But Marotta said on Wednesday:
'Arturo Vidal is not for sale. He's one of the most important players in the squad. Important teams asked for him but he is not for sale. He is happy to be here.
'Important clubs have asked after him, but we have never sat down to talk. The player decides and yesterday Vidal showed that he is happy to continue with us'
Real Madrid
Bayern Munich have announced an agreement has been reached with Real Madrid for the transfer of Toni Kroos at an undisclosed fee.
Others
West Ham United are battling with Lazio for the signature of Inter Milan midfielder Saphir Taider for around £3m, The Sun reports.
Tottenham will offer Belgium defender Jan Vertonghen, 27, a new five-year contract, including a pay rise from his current £45,000-per-week deal according to the Daily Mail. The deal is to stop the interest from Barcelona.