Oops. Plane delay leaves world champions late for Berlin party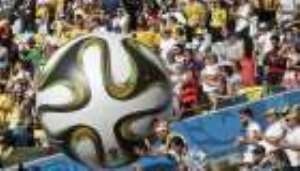 The German national team might be world champions but a Boeing 747 does not know that and that is why their official flight home for a celebration party was delayed after their plane brike down.
The specially designed Lufthansa flight with the banner "Winner Flyer Fanhansa" was still on the tarmac two hours after it's scheduled take off because a baggage car rammed the fuselage of the plane.
Pilot Uwe said they would "fly with utmost speed" to make up the lost time with a whole country awaiting the return of it's heroes from Brazil.
Originally, the machine should have arrived with the German World Cup heroes on Tuesday morning at 9.10 clock at Tegel airport in Berlin.
The german celebration party will be held at the brandenburg Gate in Berlin.