Revealed: American football star Awini is a strong Ghana fan as Colorado star shows off Ghana flag before USA-Ghana WC game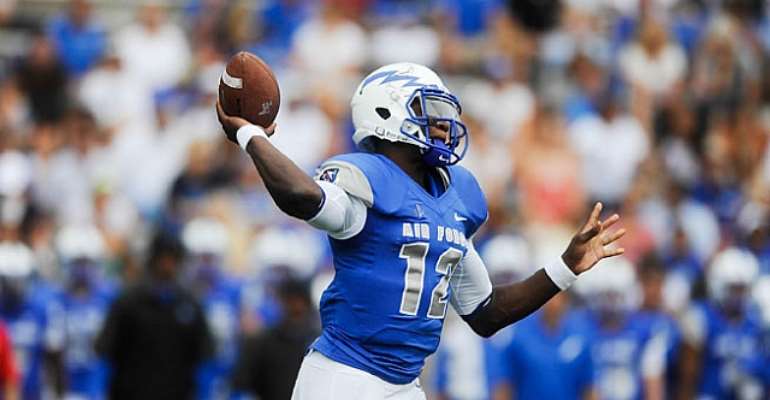 After Ghana and USA's eliminations and failure to win the 2014 World Cup, it has now come to light that American football star Jaleel Awini is a strong Ghana fan. 
According an eyewitness speaking to the Denver Post, few minutes before the Ghana-USA Group G opener, the tall and gigantic looking former Air Force star dropped into the bar and showed off a big Ghana flag before the gathering of people.
The latest revelation will not come as a big surprise to most Americans as the Colorado player is of Ghanaian parentage.
Both of Awini's parents Muntari and Ramatu Awini come from Ghana.
The Americans won the tie 2-1 to record a memorable victory over the Black Stars and progressed beyond the group stages while Ghana failed to go to the second round.