Kotoko Board Meets Dramani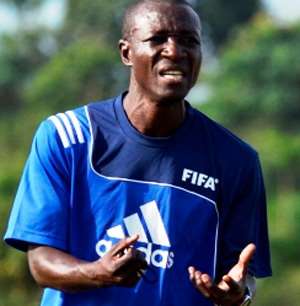 Mas-Ud Dramani
The Asante Kotoko board will meet head coach Mas-Ud Dramani on 18 July to finalize details of a contract extension.
Dramani's future has been speculated with his initial two-year deal expected to run out on 27 August.
The former Ghana U17 girls' team coach has had a successful spell with the Porcupine Warriors winning the league title on two consecutive occasions.
Board Chairman Paul Adu-Gymafi has expressed satisfaction with Dramani's work and stated that the club would want him to continue.
'It is not good that we discuss his contract issues publicly but I can tell you that, I have spoken to him,' Adu-Gymafi told the club's official website.
'He returned from Brazil only recently and you don't call meetings at short notice. He led us to two successful league triumphs.
He has done well.
He has to be praised.'