Mike Horn: Germany Will Take World Cup Trophy Home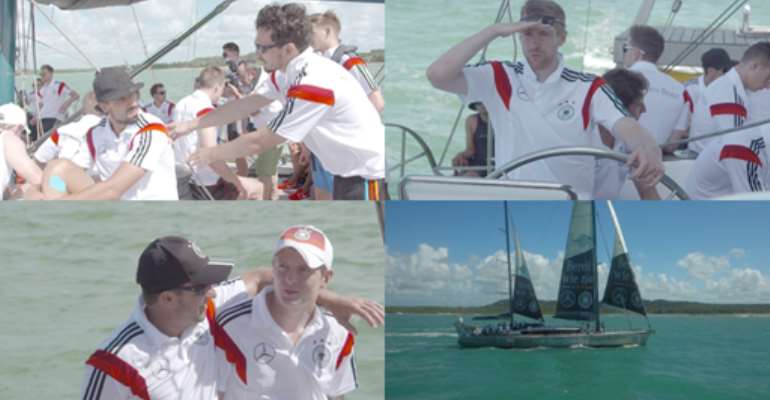 Porto Seguro (PPs) - Germany's team is as ready as it will ever be aiming for their fourth title in the final of the FIFA World Cup 2014 in Brazil. On their way to the title the DFB team got helpful suggestions from Mercedes-Benz ambassador Mike Horn. During the sailing outing on Brazil's coast with the extreme athlete two days before the World Cup opening match, motivation and team building were in the focus.
Afterwards Horn felt certain: "The German team is here to take the World Cup back home. It would be a great honor for me to have worked with the team that brings the title from Brazil to Europe.'
The free-of-charge and rights free footage is available as a download in HD quality at the following link: http://www.sidvideo.de.
Before downloading the material for the first time, it is necessary you register at http://sidvideo.de/svdc/zugangsdaten.php?lang=englisch. Registration is free of charge and without any obligation.

Should you have any queries, please contact:
SID Marketing
Email: [email protected]
Telephone: +49 (0) 221/99880-303