Winner: Rickie Fowler keen to challenge at The Open Championship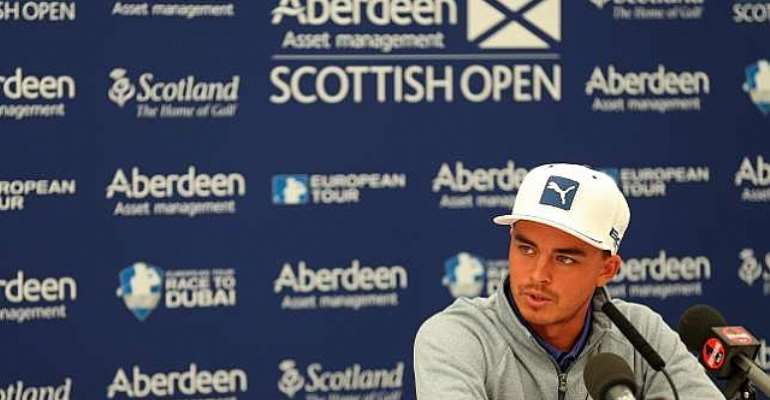 The American world number 27 played in the week leading up to The Masters and US Open, leading to top-five finishes at both.
Fowler was sixth at the Shell Houston Open before being tied for fifth at Augusta, while he played the St Jude Classic (tied 13th) ahead of an equal-second result at the US Open.
"The biggest thing for me is I've enjoyed playing the week prior, leading up to a major," Fowler said on Wednesday.
"This year I've played in the first two majors and played the weeks leading up and had decent finishes, good finishes.
"(It's about) kind of going through the checklist and making sure the game's on point and seeing what we may need to work on for the week after.
"I think it's been good preparation after two great finishes and we'll see if we can go out and get a good week here and get ready for the next one."
Fowler, 25, spoke of his admiration for the Royal Aberdeen Golf Club, where the Scottish Open tees off on Thursday.
"I've definitely enjoyed playing a lot of the old style courses. I grew up learning the game from an older gentleman. Definitely more old school, didn't grow up learning how to swing a golf club but more learning how to play the game," he said.
"I think that's why I appreciate links golf maybe more than a lot of guys.
"In the younger generation from the US I enjoy coming over here, kind of playing the golf course, using your imagination to get around and hit different shots.
"You don't get a whole lot of that in the US you get some of that at other courses but it's fun for me to come over here and have fun playing golf."