Korle-Bu Senior staff celebrate dismissal of CEO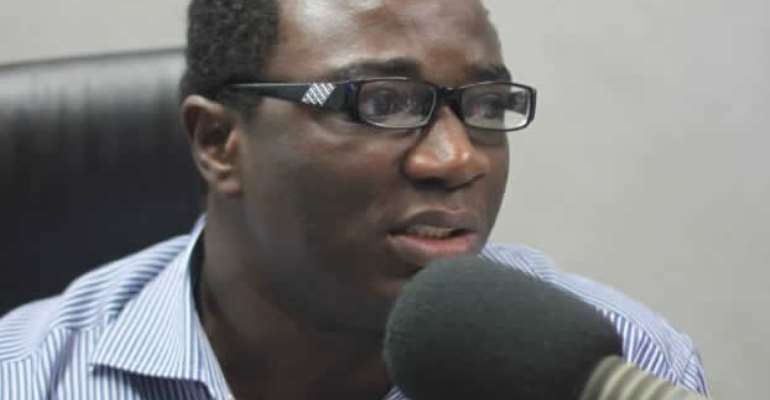 President of the Korle-Bu Teaching Hospital Senior Staff Association, Charles Ofei-Palm has welcome the dismissal of the hospital's CEO Rev. Albert Okpoti Botchway saying his refusal to listen to the concerns of staff led to his downfall.
"He was not willing to listen. On several occasions....he had made it clear that he doesn't need any of us to come and raise any issue, and that to us was the beginning of problems of Korle-Bu", Ofei-Palm told Joy News.
Rev. Albert Okpoti Botchway was directed by outgoing Minister of Health Sherry Ayittey to step down and revert to his earlier position as Board member.
Rev. Albert Okpoti
The acting CEO has been replaced by Acting Medical Director Dr Samuel Asiamah.
Albert Okpoti Botchway became the target of a campaign by the Senior Staff Association who demanded his removal in a petition addressed to the President.
The staff accused the CEO of diverting internally generated funds to buy Audi A6 cars for himself and nine Passats for Directors. The CEO maintained the decision to acquire the cars had the backing of the Board.
He accused his detractors of trying to remove him from office because of efforts to remove ghost names on Korle-Bu payroll and to plug holes in the hospital's revenue mobilization system.
But speaking to Joy News, Offei-Palm discounted the achievements claimed by the CEO.
He said "Korle-Bu didn't have any ghost names. Was there 1,055 ghost names? No" he said. He added improved revenue base of the hospital was not down to any measure instituted by the CEO but by Parliament's approval of increase in charges on hospital services.
He said the achievments touted by the dismissed CEO were calculated to "create erroneous impression that Korle-Bu has gotten an angel who has come to change things".
He said the CEO had always maintained, he only took directions from the Presidency and not anybody else. He said, Rev. Okpoti was assured through his contacts at the Presidency that his work was impressive.
Under Albert Botchway, Board meetings replaced management meetings, Offei-Palm noted.
With his sacking, Offei-Palm says the senior staff are partially satisfied with the Ministry of Health's decision.
 "This to some extent has brought some joy to members..[but] our absolute goal was that the Board should be dissolved."
He set out terms of coperation with the new Acting CEO, saying he needs to focus on three RS -Restructuring, re-organisation and reconciliation.
He said the staff were ready to cooperate with the new head because the collective desire of the staff is that "Korle-Bu be in the news for good reasons". Story by Ghana|Myjoyonline.com|Edwin Appiah|[email protected]