Ghana youth star Siedu Salifu returns to Club Africain after dispute resolution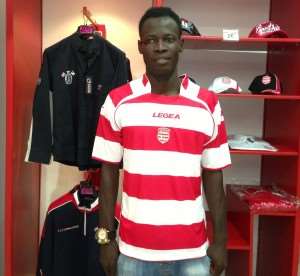 Former Ghana youth star Siedu Salifu has returned to Tunisian club Club Africain to whip his career back onto track, Africanfootball.com has reported.
The box-to-box midfielder was unveiled as one of 13 new signings for the club as they prepare for the new campaign.
The 19-year-old left the club after a confrontation with former coach Landry Chauvin and had some contractual issues to resolve.
Salifu was a star at the 2013 FIFA U20 World Cup in Turkey where he helped the Black Satellites to win bronze.
In August last year, he signed a four-year contract and impressed in the few matches he played for the side- winning back-to-back man-of-the-match awards.