Remembering a legend: Michael Essien mourns Alfredo Di Stefano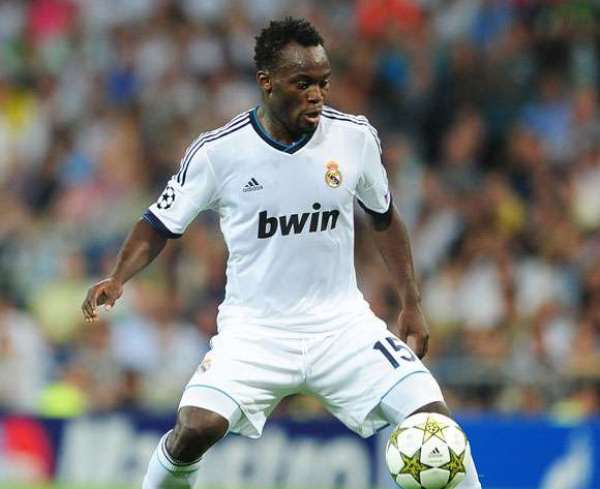 Former Real Madrid midfielder Michael Essien has paid tributes as the world of football mourns Real Madrid's greatest ever player, Alfredo di Stefano, who has died at the age of 88.
'RIP the great Alfredo di Stefano. You will be missed in Madrid and all over the world. May your soul,' Essien tweeted.
The Ghanaian international first met Di Stefano during his season long loan stint at Real Madrid from Chelsea in 2012.
Clubs and players from across the world have also paid tribute to the Argentine-born player known as the Blond Arrow, who was instrumental in establishing Real Madrid among the aristocrats of European football as they won the first five stagings of the European Cup from 1955-1960.