2014 World Cup: Ghana defender Rashid Sumaila makes cash donation to colt cubs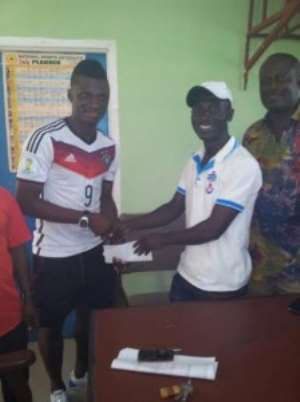 Ghana defender Rashid Sumaila has made an undisclosed cash donation to colt clubs in the Central Region.  
Sumaila, 21, who was born in Cape Coast says, he will keep on helping the authorities in the region to unearth talents through similar donations.
Speaking to the press after his donation, the former Ebusua Dwarfs ace said: "It has been my dream to help the people of this region because I started from this side of the country,"
"It's not easy to develop your talents as a young player when the resources needed to see you get to the top are not available. I have confidence in the leaders here and trusts they will make the entire colt's clubs have a share of this little donation."
He added: "I don't want to live in the kind of world where we don't look out for each other. Not just the people that are close to us, but anybody who needs a helping hand. I can't change the way anybody else thinks, or what they choose to do, but I can do my bit to help the needy."
The former Asante Kotoko  strong centre-back was part of Ghana's squad which bundled out of the 2014 World Cup in Brazil.