Wimbledon win 'extra special' for Novak Djokovic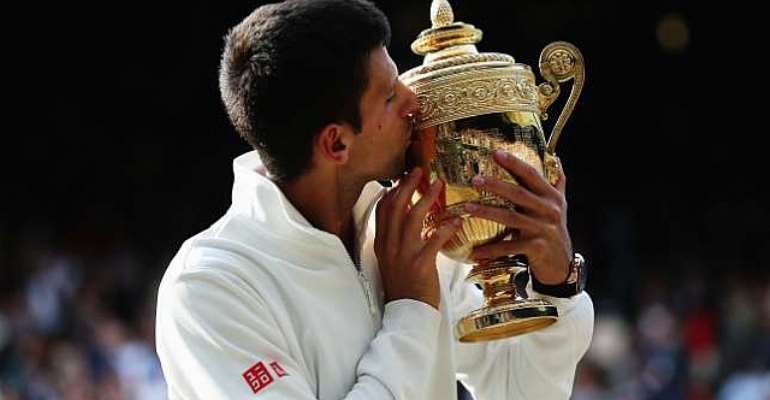 The Serb, who will also regain his world number one spot on Monday, had lost five of his past six slam finals - including the French Open showpiece last month - going into Sunday's match with Roger Federer.
After losing the opening set, Djokovic moved 2-1 ahead and had his first championship point in the fourth, but that came and went as Federer rallied to take the final to a decider.
The 27-year-old conceded he had to put nagging thoughts of another failure to the back of his mind after Federer drew level, and his mental strength was in evidence as he went on to seal a 6-7 (7-9) 6-4 7-6 (7-4) 5-7 6-4.
"I would be lying if I said it (the poor run) was not in my mind," he admitted.
"Of course it started playing with my confidence and I had some doubts.
"Of course people told me things, trying to help, but I managed to overcome this and I was the one to find a way.
"Today was a huge test, a mental challenge. We pushed each other to the limit and I could not drop concentration throughout the whole match to win it. That's why it was extra special.
"After I lost the fourth set, I knew the only way to win in the fifth was to try to find that inner strength and not get carried away by emotions, even though I had plenty of opportunities to fade away.
"It was an incredible match to be part of and (I am) very proud of what I achieved. We pushed each other to the limit, had a lot of great points from the baseline.
"When I was serving for the match, the only way he could come back was by being aggressive and that's what he did, came to the net, served very precisely.
"On the last match point I wasn't really thinking of the importance of the point because I had so many opportunities to win the match beforehand - match point, being a break up twice, so I told myself to focus one point at a time.
"It's not easy when the result can go either way. The only way to win it is to stay mentally strong because that"s what he does the best."
Djokovic now has seven grand slam titles to his name, with only the French Open missing from his collection.