Boris Becker targets US Open for Novak Djokovic after Wimbledon win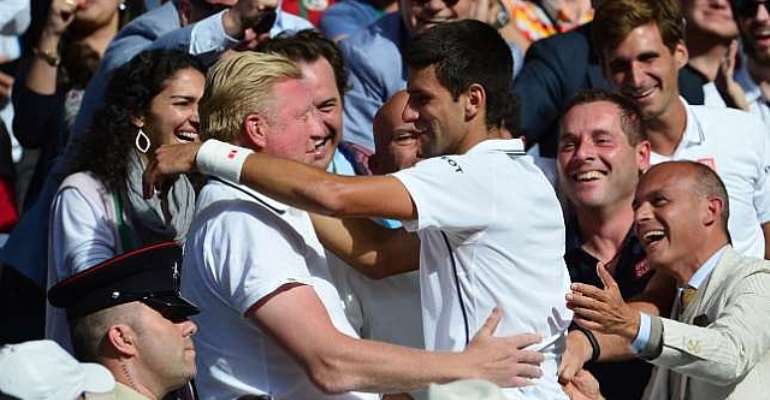 The Serb had gone five major tournaments without success before Sunday's five-set victory over Roger Federer, but now his coach is targeting a strong end to 2014 by adding the US Open in August.
Djokovic's second title at the All England Club was the first with Becker by his side, much to the delight of the German.
"It's a great feeling, it was a good celebration in the locker room afterwards," Becker is quoted as saying by Sky Sports. "We opened a bottle of Champagne and everybody was smiling.
"We're looking pretty good now: he's back to number one, Wimbledon champion obviously he's going to take a couple of weeks off now but the next big one is the US Open.
"He lost in the final to Rafa (Nadal) there last year so hopefully he can go one better."
Djokovic has reached four of the last seven US Open finals but only claimed the title once, in 2011 when he beat Nadal in four sets.