Nyantakyi Flatulate Into the Air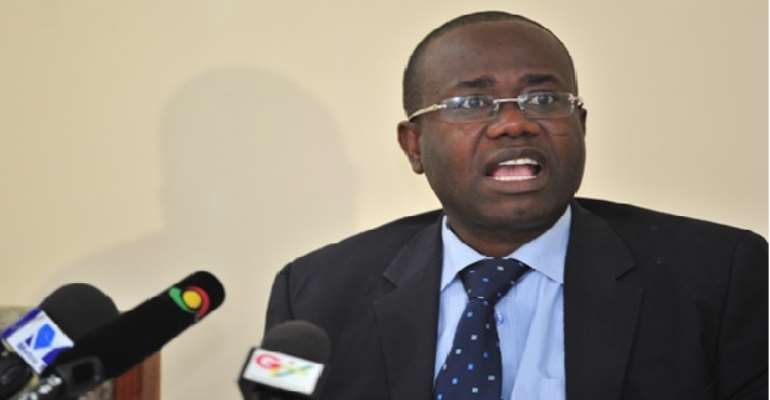 President of the Ghana Football Association (GFA) Kwesi Nyantekyi contradicted himself at the post World Cup press conference organized by the FA on Wednesday.
Speaking on the issue of the supposed 17% VAT slashed on the players appearance fee money by the Brazilian government the FA President said, "I don't know of the percentage but what I can say is that that money will be taking from the one FIFA will pay to us"
According to the FA President who doubles as the Chairman of the Black Stars Management Committee, he and his entire committee deserves commendation instead of condemnation because they worked very hard to help push a positive course for Ghana but they were just not fortunate enough.
Ironically, Mr. Nyantekyi opened the press conference with an unqualified apology to Ghanaians to forgive them for their inability to qualify the team to the last 16 stage though their target was to get to the semi final phase.
"We know that our inability to qualify to the second round indeed broke many hearts and we admittedly apologize for that," Nyantekyi said.
On the issue of a video footage which exposed AC Milan midfielder Sulley Muntari smoking at the Stars dining table in the presence of some Executive Members Mr. Nyantekyi said, "The issue of Sulley smoking happened in Holland. It couldn't have been in the US nor Brazil"
On how many people the GFA officially transported to Brazil the FA scribe was quick to mention that the United State of America sent as many as 120 people though FIFA takes care of only 50 members from every qualified association.
According to the GFA President he's very much aware that most Ghanaians would like him to resign from his position but he is also sure that there are millions of Ghanaians who would equally like him to continue with his job.
"I know there are so many Ghanaians who would like to see my back but I can also assure you here that there are millions of Ghanaians out there who would also like to see my front," Mr. Nyantekyi said.