Black Stars bond: Players to sign contract stating camp rules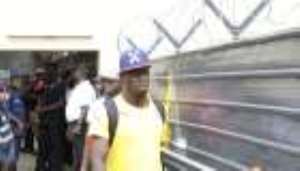 Coach of the Ghana Black Stars Kwesi Appiah has stated players who will be called into the national team from now on will need to abide by the revised rule-book.
The decision is to ensure discipline in the senior national football team and prevent a repeat of what happened at the 2014 FIFA World Cup tournament in Brazil.
Black Stars coach Kwesi Appiah revealed on Wednesday:
"As we look ahead, I will look for committed players and we will try not to tolerate indiscipline and anyone who will bring our efforts down.
"Players who come in will be made to sign contracts to forestall any problems like it happened [in Brazil]. The contracts will spell out clearly camp rules and all other conditions.'
The senior national team coach is set for a contract extension with the Ghana Football Association.