I will not resign; Kevin is no longer part of my plans- Appiah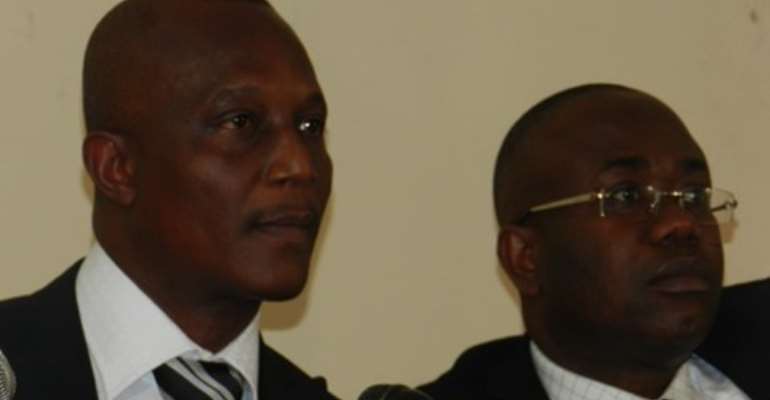 Black Stars head coach Kwesi Appiah has fended off calls for his resignation saying he is determined to keep his job.
The embattled coach who supervised a disastrous world Cup campaign in Brazil said he had built young and confident players whose Black Stars future are bright and would want to shepherd them.
He made the comment at a well attended press conference underway at the FA's offices in Accra, Wednesday.
Ghana's World Cup campaign was blighted by scandals and a disastrous first round exit with just one point out of a maximum nine.
Many have blamed the coach for poor tactics and poor results.
But at the press conference the President of the FA Kwasi Nyantakyi indicated that the FA has reposed confidence in the coach and has discussed with him changes that will instill discipline in the team in the future.
Answering a point blank question from one of the journalists if he was ready to resign after a disastrous campaign, Coach Kwesi Appiah said:  "I am determined to continue the job. The performance of the young ones was good."
On the controversial comments by Kevin Prince Boateng who was sacked from camp for indiscipline, the coach said the Schalke FC player's Black Stars romance may well come to an end.
"For now Kevin is not part of my plans," he indicated