Boye Told Coach To Drop Kwarasey Says KP Boateng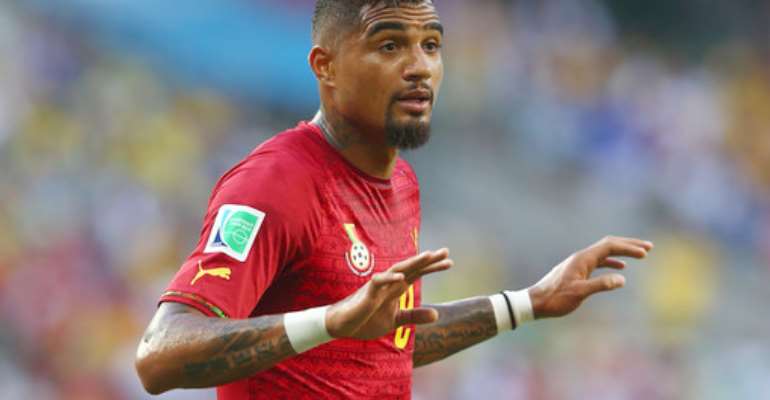 Sacked Black Stars midfielder Kevin Prince Boateng has made a shocking revelation regarding the replacement of goalkeeper Kwarasey with Fataw Dauda.
The former AC Milan star was thrown out of the team's camp in Brasilia for gross indiscipline, and in justifying his actions, he revealed that some players of the team had direct influence in player-selection.
A statement by Boateng circulating on social media quoted the player as saying, 'There are a lot of issues revolving (around) this team which Ghanaians don't know so they say what they feel like.
'They are all corrupt and they always want to make money out of us without working for it.
'I know l may not be called into the team again but I'm highly elated that l belong to the anti corrupt group in the team (Sulley, Dede Ayew, Jordan Ayew, Kwarasey, Kwadwo Asamoah, Essien and myself).'
He added: 'It is very insane for John Boye and Asamoah Gyan to tell the Manager to drop Kwarasey for Dauda just 45mins before the match, all because he can't speak the local language to command the central defense.'
The Shalke midfielder disclosed that 'I'm very disappointed in the manager and the entire staff. What is the use of so many GFA officials here? We are very sorry to Ghanaians for what happened but we were pissed, for they were using us as their 'cash cow' to dupe the nation.
'How can players dictate to the manager? So I ask; what is the role of the so-called technical bench?'
By Kofi Owusu Aduonum