Kane Williamson staves off West Indies' challenge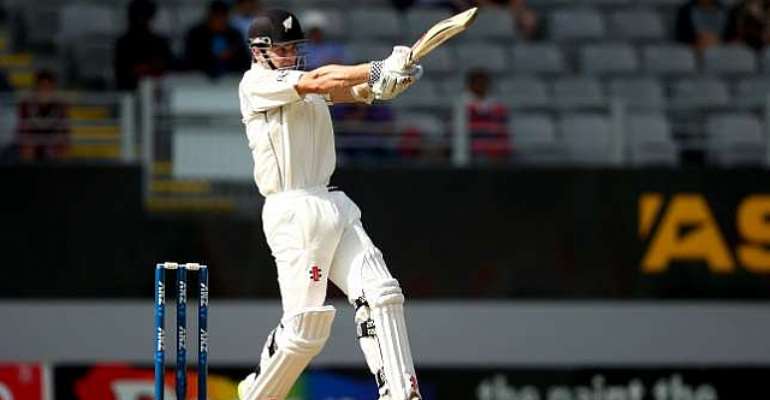 Beginning day four 99 runs ahead, the Black Caps added 208 to reach 331-7 at stumps in Barbados - with Williamson surpassing 150 for the first time in his Test career.
Sunday's play was again affected by rain, with only 55.1 overs bowled to hinder the chances of a positive result.
The Windies could only make four breakthroughs during the day, with paceman Kemar Roach (4-55) snaring two of them - including his 100th Test wicket, making him the 19th West Indies bowler to the milestone.
Unbeaten with Williamson - who started the day on 58 - is in-form tailender Mark Craig (four).
Williamson frustrated the Windies' attack, surviving 271 deliveries and cracking 22 fours as he surpassed his previous best in a Test match of 135.
All eyes had been on the 23-year-old heading into the series decider, after the ICC requested Williamson's bowling technique be tested for legality, however it was his batting that made the headlines on Sunday.
All-rounder Jimmy Neesham (51) provided Williamson with some swashbuckling support, as he hit three fours and four sixes in his 67-ball innings.
Captain Brendon McCullum (25) and BJ Watling (29) - Roach's 99th and 100th victims respectively - got starts, but could not capitalise.
Watling and Tim Southee (seven) were both dismissed late in the day, however the Black Caps - whose first innings of 293 all out looked below par - continued their salvation effort to get back into the Test match.
Fast bowler Jason Holder (2-26) performed well, dismissing Neesham for his second Test wicket after his maiden breakthrough of Ross Taylor on Saturday.
Darren Bravo looked to have suffered a finger injury in the field, however an assessment revealed no great damage and the number four bat should be fit for the final day's play.