Stars Rob Ghana To Pay Brazil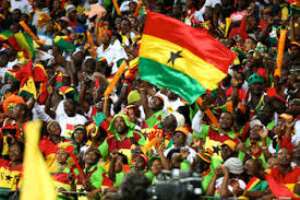 The cacophony of squawks surrounding the Black Stars at the 2014 FIFA World Cup has ignited again but this time not with the government of Ghana but the Brazilian Immigration.
Information available to www.sports24gh.com has it that the Brazilian Immigration is demanding 17% on the 100k appearance fees the players demanded from the Ghanaian government.
According to the Immigration, the players can only travel out of Brazil with 20k physical cash so they have to deposit the rest of their monies in a Brazilian bank which will attract 17% tax.
The Black Star players revolted not to train ahead of their last group match against Portugal until their appearance fee of $100,000 fully paid to them. A situation which forced the government of Ghana to airlift $3.86 million from Kotoka to Brasilia.
The players will touch down in Ghana tomorrow.