Kwasi Appiah is not cut out for the job - KMA boss weighs in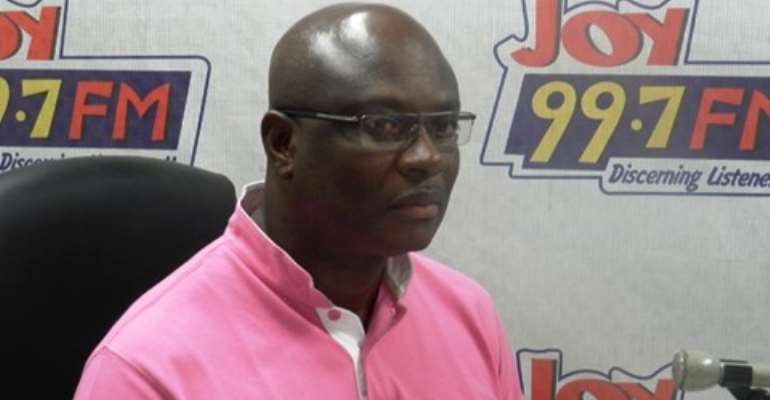 Without mincing words, Kumasi Metropolitan Assembly (KMA) boss Kojo Bonsu has insisted that Black Stars coach Kwasi Appiah is not cut out for the job after a disastrous campaign at the World Cup in Brazil.
Speaking on Asempa FM's 'Ekosii Sen', the football administrator said despite the considerable confidence the nation had in Ghana's first local coach who qualified Ghana to the World Cup, he never had any such confidence.
Ghana coach Kwasi Appiah, the GFA boss, Kwesi Nyantakyi and the entire Black Stars squad especially Sulley Muntari and attacker Kevin Prince Boateng find themselves on the chopping board of strong criticism following a less-than-the-standard performance at the World Cup.
Ghana crashed out against a Portuguese side after losing to the United states and managing an impressive draw against Germany.
The target was to get to the Semi-finals after achieving a historic quarter-final berth in South Africa in 2010.
Even before the team lands in Ghana, the barrage of criticism has proved irresistible for Ghana's 25 million fans.
Weighing in on the avalanche of criticism, KMA boss noted that he found Kwasi's training methods mediocre as he watched the team train in Holland for a friendly.  Ghana lost to Holland by an early goal.
"I think Kwasi Appiah is respectful ,humble.. everybody likes him but he is not cut for the job. I think he is not right for the job right now...yes he is not cut out for the job", he observed.
Furnishing his audience with further evidence, he said even before Ghana's last qualifying game against Egypt, he witnessed how Kevin Prince Boateng got off the bench without any instructions, put on his jersey and put pressure on Kwasi Appiah to field him. A demand which the coach obliged, he said.
"I saw it coming well in advance" he revealed.
He also faulted the management and technical contingent for failing to manage the players well enough which resulted in Muntari's assault on a Black Stars Management Committee member, Moses Armah and KP Boateng's verbal assault on Kwasi Appiah Story by Ghana|Myjoyonline.com|Edwin Appiah|[email protected]