Ghana football ace Michael Essien inspires new exhibition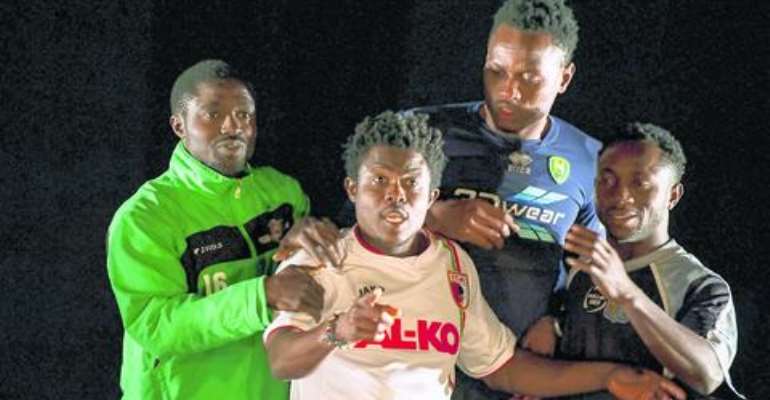 Ghana midfielder Michael Essien is the inspiration behind a new show which is on at the Beacon tonight for the only Scottish date of a major tour.
The AC Milan player, who has also played for Chelsea and Real Madrid, provides the focal point of the production 'Michael Essien – I Want To Play As You' — a football and dance performance exploring the line between hope and desperation for young African players who migrate to Europe to play professionally.
Six West-African footballers invite an audience into their world of training, politics, visas and contracts.
The financial explosion of football coupled with the growing success of African players in Europe has led to many believing in football as a way out of poverty.
While the majority of African players displayed by the media are on multi-million pound contracts, there is a growing under-class of football aspirants living in harsh conditions in foreign lands chasing the dream of a decent football contract.
The performers also use the sport to create a visual and audio spectacle through their precision movements, sidesteps, turns, sprints and jumps.
The sound of their feet on the floor is rhythmical.
The show was first presented in Antwerp in February 2013 as part of the Antwerp European Sports Capital cultural programme.
It was developed through a three-year process including research in Africa as well as Europe, followed by a creative development with a group of eight footballers and final development and rehearsals with the current cast of six.
The performance has been devised by the players themselves, using their own stories and experiences.
Rather than training them as actors, the creation process is centred around football — which they live and breathe — and the entire physical vocabulary and theatrical language is derived from the game and its culture.