Silver lining: Gyan pleased with personal record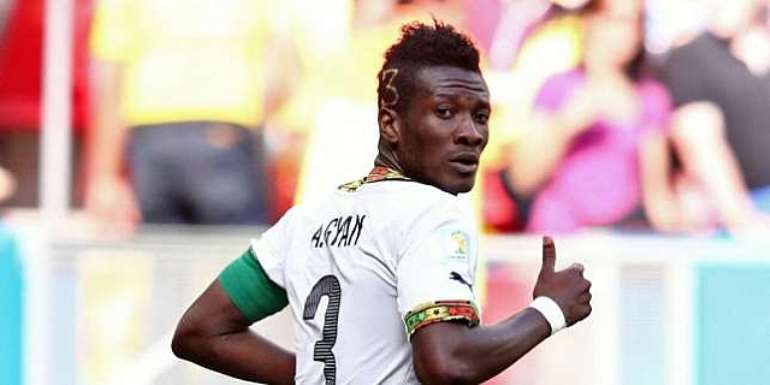 Black Stars captain Asamoah Gyan became the top African scorer at a FIFA World Cup with his goal in Ghana's 2-1 loss against Portugal that saw both nations crash out of the World Cup in Brazil.
Gyan equaled Roger Milla's record with his goal against Germany last Saturday, going level on five goals. The Ghanaian forward made it six on Thursday with his equalizer against Portugal to become the top scoring African player at a FIFA World Cup tournament,
Asamoah Gyan said of his record after the game:
'I'm pleased with it [the record]I ve got six goals so far. I'm not happy right now but personally I'm happy for this record. I have to thank everybody for their support, the whole of Ghana. Personally I'm happy for this record.
The Ghana captain also threw some light on life as a leader saying:
'As a captain I have to do my job. We gone through difficult times this week and we had a couple of meetings and were able to solve it. But no excuses. What matters is we've lost today and we have to stick by it, be strong and move on.'