Stars Strike Over Bonuses …Prez Mahama Intervenes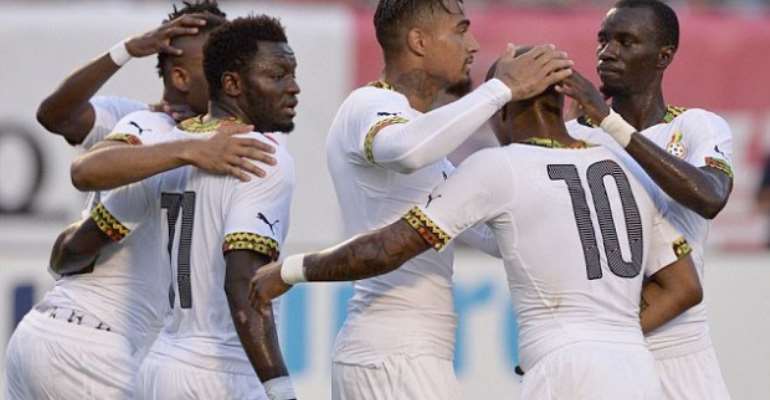 Revelations from the Black Stars camp indicate that the players have threatened boycotting their trip to Brasilia from Fortaleza for their last Group game.
The Kwasi Appiah men cited non-payment of bonuses and appearance fee as reasons for their action.
A Joy Sports report has indicated that a bus meant to transport the team to Marceo Airport delayed several hours due to the unrest.
The report added that Ghana Football Association's (GFA) Communication Director, Sani Daara, has confirmed the players unpaid allowance.
However, the FA spokesperson failed to touch on the boycott.
He revealed via whatsapp to Joy Sports that the players were not happy following broken promises from the officials.
Meanwhile, it has emerged that the situation has stirred President John Mahama to plead with the angry Ghanaian players to honour travel arrangements for their final group game against Portugal.
By Kofi Owusu Aduonum