From Yaya Toure to Karim Benzema, footballers balance Ramadan and World Cup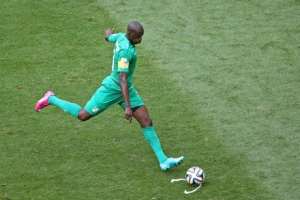 This Saturday will mark the start of the World Cup knockout stages. It will also, for millions of Muslims around the world, mark their final unrestricted day before the start of the holy month of Ramadan, in which abstinence from food and liquids during daylight hours is mandatory.
With six of the 32 national teams competing in Brazil coming from countries with a substantial Islamic presence – and three being drawn together in Group F – it is inevitable that teams with Muslim players will be involved in the tournament's latter stages.
It is the first time for 28 years that Ramadan has overlapped with a World Cup. Bosnia-Herzegovina, Algeria, Cameroon, Iran, Ivory Coast and Nigeria all have large Muslim populations, while the likes of France, Switzerland and Germany also have players of Islamic faith.
Players such as Edin Dzeko, Mesut Ozil, Yaya Toure and Karim Benzema will have to decide whether to fast during daylight hours or postpone until their country's tournament is over. In Brazil, such are the hours of daylight, fasting would equate to about 13-and-a-half hours without food or liquids.
Toure told The National he would not consider it. "Fasting? Have you seen the weather? I would die," he said.
Other players and teams are less willing to address the issue – and for good reason.
In 2010, Iran's Ali Karimi, a former Asian Player of the Year, was fired by his Tehran-based club for failing to fast and, when confronted on the issue, allegedly insulted officials of Iran's football association.
Carlos Queiroz, the Iran coach, said the prospect of his side playing high-intensity football during the coming Holy Month is nothing new to his players and that he and his technical team are not overly concerned about the potential challenge that awaits.
"The Iranian Muslim players have a lot of experience to deal with their religious obligations and sport," Queiroz said. "During qualifying, we sometimes faced the same cultural issue, so there is a long history and that has helped produce knowledge. Today, playing at this level, it is not an issue."
Sabri Lamouchi, Ivory Coast's French coach, likewise said he had few worries about the ability of his players to cope sufficiently with the demands of their religion. "The fact Ramadan is getting close, yes, we have some Muslim players in the squad, but they will be able to deal with the situation when it comes," he said. "For now, we just focus on the next match."
Should players decide to respect their obligations during the Holy Month, health issues that fitness coaches will be required to address will include "dehydration [and] an increased risk of nutritional and energy deficiency" according to a medical research paper published last year by Aspetar, the Qatar Orthopaedic and Sports Medicine Hospital.
"A common occurrence is for athletes to drink large quantities of water, which is an ineffective way to improve hydration," it said. "Consuming large volumes of water at once will induce urine loss and if done before bedtime will cause interrupted sleep."
The side effects of fasting during Ramadan has, in the past, resulted in coaches opting to rely more heavily on other non-Muslim players.
In 2009, Inter Milan coach Jose Mourinho substituted Ghanaian Sulley Muntari after only half an hour of his side's 1-1 draw with Bari. The Portuguese manager said the Holy Month had "not arrived at the ideal moment for a player to play a football match".
The same year, a second-division German club delivered official warnings to three Muslim players for failing to inform their coach about their decision to fast.
The Aspetar medical research paper noted: "Any decision that goes against the team's will can increase mental pressure and decrease team morale. These examples not only highlight the various opinions among athletes and coaches, but also highlight the influence that the surrounding environment may have on whether or not an athlete decides to fast."
The last time Ramadan fell during a World Cup was in Mexico 1986, when three teams with Islamic traditions competed: Iraq, Algeria and Morocco. Four years earlier, at the World Cup in Spain, Ramadan also overlapped as Algeria and debutants Kuwait took part.
Carlos Alberto Parreira was the Kuwait coach in 1982. "The players' religion says they were allowed to eat, but they did not want to," Parreira said. "They could have delayed their fasting until after the tournament, but they preferred to fast. It was not normal daily procedure for the game, but you have to accept that it is part of their religion and culture. You cannot change that."
Before Ramadan began, Parreira's side drew 1-1 with Czechoslovakia and lost 4-1 to eventual semi-finalists France. In their final group match against England, under fasting conditions, they narrowly lost 1-0.
"They did not eat for the game against England because it was the third or fourth day of Ramadan," Parreira said. "It affected their performance a little bit, of course. If you eat, you are healthy and hydrated; if you do not, then you cannot expect to play football at peak condition. It was not ideal, but the players made their decisions individually and we did not question that."
When Ramadan begins on Sunday, the Muslim players still involved in the World Cup will hope for similar understanding from their respective managers and fitness coaches.
"We haven't spoken about it yet," said Kolo Toure, the Ivory Coast defender. "But it's a special month and Allah, of course, helps us deal with any situation we might face."