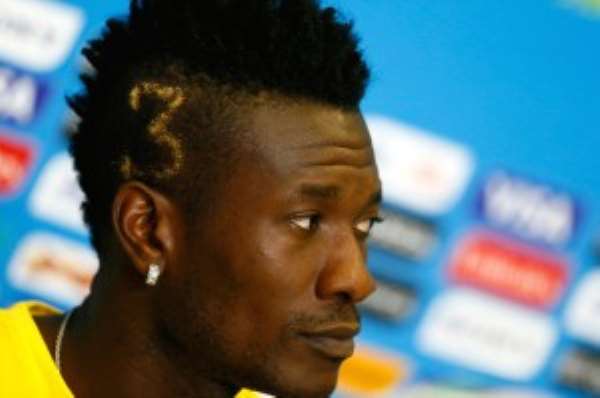 Ghana captain Asamoah Gyan has urged his teammates to fight any nerves when they face Germany at the World Cup on Saturday.
The Black Stars, who lost their opening match to the USA, will be all but out of the tournament if they are beaten by the Group G leaders.
Despite Germany's status as favourites to win the game following their resounding 4-0 victory over Portugal, Gyan believes that Ghana could cause an upset.
"We need to sit down, take a long hard look at our errors and work hard," the 28-year-old striker told FIFA.com. "We have to regain our focus and not let nerves get the better of us.
"It's going to be a difficult match but we need to stick together more than ever and play our game. I can't say what's going to happen but football always throws up a lot of surprises."
Gyan has scored 40 goals in 79 appearances for Ghana since he made his debut in 2003.